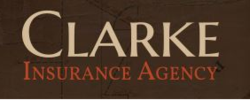 In New Jersey, nearly 50-percent of homeowners have insufficient equity.
Mount Holly, NJ (PRWEB) June 13, 2013
Buying a home is one of the biggest financial decisions a person can make in life. Not only is it a large investment of money and time, but it also a long-term commitment to a lifestyle. In New Jersey, although the number of homeowners struggling to pay their mortgages has been on the decline, the sale of homes has not been consistent with that, reports NJ.com.
Why are homeowners in New Jersey not putting their homes up for sale? Insufficient equity. Many homeowners simply cannot afford to sell their current homes, let alone purchase a new home on the market. Many homeowners do not have enough money saved to be able to afford the down payment and closing costs on buying a new home, which results in them remaining in their current homes and limiting the number of homes on the market. This declines sales and it also leads to unhappiness among homeowners.
In New Jersey, nearly 50-percent of homeowners have insufficient equity. The local agents at Clarke Insurance Agency urge residents to heed this as a warning. There is much more that goes into deciding to buy a home than just mortgage approval, they say.
Here are some things homeowners, prospective or current, should consider before plunging into the housing market:
1. Finances: This goes beyond mortgage approval. Individuals need to consider the loan amount, annual income, and savings. There are costs outside of the down payment to consider as well, including the closing costs. And of course, consider the cost of furnishing the home, making necessary improvements and things such as utilities, homeowners insurance and the cost of home maintenance. The costs do not stop at closing, prospective buyers need to be sure they have saved enough equity to easily afford all of this.
2. Location: Some people argue that location is everything. It is important to know as much as you can about the neighborhood – the school district, the neighbors, and the community. This all will impact the re-sale value of the home should you decide to move elsewhere at some point.
3. The current state of the home: Often, home buyers make the mistake of thinking the way they see the home at open house is how it comes. However, sometimes appliances are not included. And what if the home needs a new roof? You will want to consider the current state of the home and factor in the cost of any necessary improvements or maintenance, as well as purchasing major appliances if they will not be included in the final sale.
Something else to consider: property taxes. Depending on the value of a home, the taxes differ. It is always important to do some research and not make a decision too quickly.
Residents in New Jersey looking to purchase a home are encouraged to talk with the local insurance agents at Clarke Insurance Agency. Selling homeowners insurance since 1979 gives the agents an edge when it comes to protecting homes, and they are always willing to lend a hand!
About Clarke Insurance Agency:
Since 1979, individuals, businesses and families all across the state of New Jersey have put their trust in the qualified agents at Clarke Insurance Agency. It is the combination of service, affordability and personal attention that makes the agency a successful option for anyone looking for insurance. The agency's staff can help with traditional policies as well as specialized policies. All New Jersey residents need to do give them a call. A personalized insurance experience that will enhance the value of all of life's assets is just a call or click away with the modernized insurance shopping experience Clarke Insurance Agency can provide. The agency also serves communities in Pennsylvania.