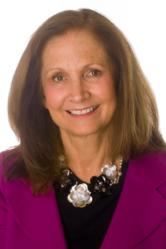 One of my main goals is to challenge longtime policies that have worked against women's progress to achieve self-sufficiency and wealth creation through self-employment.
San Francisco, CA (PRWEB) June 12, 2013
Claudia Viek, CEO of CAMEO, won the Women in Business Champion of the Year Award from the Los Angeles Small Business Administration and the Los Angeles Chamber of Commerce for National Small Business Week (June 17-21). Ms. Viek was nominated by the Asian Pacific Islander Small Business Program, a CAMEO member.
"One of my main goals is to challenge longtime policies that have worked against women's progress to achieve self-sufficiency and wealth creation through self-employment," said Claudia Viek. "Women are starting businesses at a rate three times faster than men, so it's crucial that they have a strong advocate who is rooting for their success."
CAMEO (California Association for Micro Enterprise Opportunity) has a long history of serving women entrepreneurs and advocating for low-income women. The organization was formed in 1993 through a James Irvine Foundation grant to assist low-income women to become self-sufficient, small business owners. Ms. Viek was named CEO in 2007. CAMEO is a statewide network of 160 organizations and individuals that provide entrepreneurial training, business assistance and small loans (under $50,000) to start-ups and micro-businesses. In 2011, CAMEO members served 21,000 very small businesses that supported or created 37,000 new jobs in California and generated a total of $1.5 billion in economic activity.
Sixty percent of entrepreneurs that benefit from Ms. Viek's work at CAMEO are women. For the last two years, CAMEO provided training, technical assistance, and peer support to help members better reach and serve the women of color entrepreneurs and women veterans entrepreneurs. As a result the Women's Symposium was created, to help women to work together, grow their businesses, create jobs and grow the economy. Over 250 women have been served by this program.
Ms. Viek and CAMEO took a leadership role in convening California's SBA Women's Business Centers (WBC) to build capacity and advocate on statewide and national issues. Her latest effort is to fight for more money than the President allocated for WBC's in the federal budget. On Tuesday, she sent a letter to the Chair of the House Appropriations Subcommittee on Financial Services and General Government to ask him to support critical funding for the WBCs at a level of $15 million for FY2014, more than was in the President's budget.
In addition to her work at CAMEO, Ms. Viek is the founder of the Renaissance Entrepreneurship Center where she served as Executive Director for 14 years. An estimated 1,100 women benefited from the Renaissance Center's award winning programs during her tenure. Ms. Viek served on the Board of the National Business Incubation Association and founded the Pacific Incubation Network. She is a past president of the San Francisco Bay Area Chapter of the National Association of Women Business Owners (NAWBO). In all of these activities throughout her career, women entrepreneurs have been primary beneficiaries.
According to the National Women's Business Council, approximately 7.8 million firms (or 28.7% of all non-farm businesses) are women owned and employ approximately 7.6 million people with revenues of $1.2 trillion.
Business assistance provided by entrepreneurial training programs and WBCs is crucial to success. According to Association for Enterprise Opportunity's Power of One In Three report, business owners who receive this assistance have a net worth that is almost 2.5 times higher than non-business owners.
Company Information:
CAMEO's mission is to grow a healthy, vibrant, thriving environment for all entrepreneurs and start-up businesses by advancing the work of our statewide member network – the over 160 organizations, agencies and individuals dedicated to furthering the growth of micro-businesses in California.