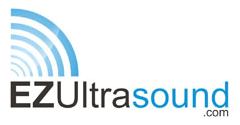 At home ultrasound therapy is convenient, easy to apply and safe enough to use without the guidance of a medical professional.
Mobridge, SD (PRWEB) June 12, 2013
EZUltrasound, a leading provider of ultrasound therapy devices, recently announced it will offer the UltraCure PRO, a personal ultrasound machine available for use at home or on-the-go, to customers for 36% off its suggested manufacturer's suggested retail price (MSRP). The machine will temporarily retail for $139.99 versus its previous price of $219.99 with a savings of $80 for customers. This home ultrasound machine is FDA approved for personal use for a variety of conditions, including sprains, neuritis and chronic pain among many others. With generous therapeutic ultrasound output courtesy of 1MHz pulsed sound waves, the UltraCure PRO will prove beneficial to individuals in need of convenient and effective pain relief.
The UltraCure PRO is among the many ultrasound devices now readily available for home use from EZUltrasound. This home ultrasound machine includes three timer settings that provide only the safest ultrasound waves. The UltraCure PRO's inclusive package consists of the device, an AC adapter, a hard carrying case, a sample bottle of Sombra warm therapy gel (4 oz), travel ultrasound gel (2.8 oz), a user manual and a five-year warranty. EZUltrasound's warranty guarantees that customers will be satisfied with their purchases and the company will replace or repair any malfunctioning equipment.
Similar to other ultrasound devices, the UltraCure PRO's power relies on industry strength therapeutic ultrasound waves that are administered through an ergonomic wand. When applied to an area with ultrasound gel, the sound waves produced by the UltraCure PRO are able to penetrate and heat the tissues of a targeted area in order to provide effective relief from pain that is caused by stress, strains, fractures, overworked tissues and chronic medical conditions. Conditions for which ultrasound therapy is recommended are chronic back pain, arthritis, plantar fasciitis and many others. Additionally, the use of an ultrasound machine such as the UltraCure PRO can reduce costs associated with expensive medical treatments, including professional ultrasound therapy performed at hospitals and medical clinics. At home ultrasound therapy is convenient, easy to apply and safe enough to use without the guidance of a medical professional.
For years, EZUltrasound has provided individuals suffering from pain with the relief they so desired without the need to visit medical centers every time treatment was needed. Their ultrasound devices are affordable and convenient to use, as well as approved by the FDA in the United States and marked by the EC in Europe. EZUltrasound strives to provide inexpensive yet effective products that will help lessen the financial, physical and emotional burdens that often accompany medical conditions such as fibromyalgia, tendonitis, arthritis and daily chronic pain. A home ultrasound machine from EZUltrasound spells relief for individuals throughout the country.
Further information about the UltraCure PRO home ultrasound machine and other devices may be found online at http://www.ezultrasound.com. Customer service and sales representatives are available to help guide customers through the decision and buying process. Contact the EZUltrasound team by email at sales(at)ezultrasound(dot)com or by phone at (888) 772-4047.