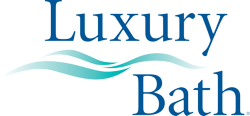 Glendale Heights, IL (PRWEB) June 13, 2013
A recent Pew Internet and American Life Project survey of 1,802 U.S. adults found that the amount of users on Pinterest has grown and is now the third most used social networking site. Currently 15 percent of all Internet users are now using Pinterest. The Chicago-based bathroom remodeling company is staying on trend with the growing Pinterest movement by offering updated bathroom remodeling services and advice on its Pinterest page.
Luxury Bath's official Pinterest bathroom account now features pins that are updated daily, covering numerous topics in bathroom remodeling. Luxury Bath's Pinterest page offers bathroom design ideas and trends, while showcasing its own bathroom remodeling products. "We not only want to introduce and share our unique bath products and services, but inspire those who are as enthusiastic about bathrooms and bathroom remodeling as we are," said Davis Glassberg, President of Luxury Bath.
With over 20 Pinterest boards, the bathroom remodeling company provides hundreds of trending bathroom images and tips. From bathroom history to bathroom humor, Luxury Bath's Pinterest boards help to education and engage viewers who are interested in bathrooms and bathroom remodeling.
While Pinterest is the third most popular social media site, Facebook and Twitter still hold the top two spots, according to Pew Research Center. Luxury Bath has also taken advantage of these two sites where users can find more bathroom inspiration, advice, and social engagement with the company.
About Luxury Bath
Luxury Bath (http://www.luxurybath.com) has been providing one-day bathroom remodeling updates and ideas since 1991. Supplying over 900 different bathroom remodeling companies across North America, Luxury Bath offers customers new bathroom ideas and provides high quality affordable bath remodeling products.
###