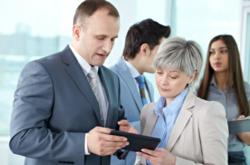 ASCENT™ delivers enterprise-class legal spend management and support... We are here to make the workload easier for our clients.
Wilmington, DE (PRWEB) June 13, 2013
doeLEGAL, LLC., an innovative provider of legal spend management and electronic invoicing solutions for the corporate legal marketplace, today announced they have begun delivering their legal spend management solution, ASCENT™, into the airline, internet service, healthcare, food processing, industrial paint, and television broadcast markets. Each of these new clients is a leader in their industry and stand to strengthen that position with their ASCENT™ implementation with doeLEGAL. They now will rely on ASCENT™ to increase corporate transparency in their legal expense management. By incorporating Legal Enterprise Collaboration (LEC) into their current business model, these corporate clients will receive increased efficiency and operational savings opportunities at a very affordable price point.
In this global economy, corporate legal departments must find new and innovative ways to meet their requirements to reduce legal spend and increase efficiency. Utilization of an electronic billing (eBilling) system is one way to accomplish this. These savings typically take the form of strategic and operational savings coming mainly from invoice review-time reductions, 100% adherence to corporate billing guidelines and LEDES Standards, as well as budget and forecasting data to benchmark progress. ASCENT™, is able to provide the flexibility for configuration- at implementation and beyond- to meet the needs of rapidly evolving organizations. The ability to effectively integrate this solution with corporate systems maximizes efficiency throughout the entire corporation. doeLEGAL's Extreme Customer Support (ECS) model is also unmatched in the legal services industry, providing ongoing support to both Corporate Legal and Law Firm users.
The primary objective of legal spend management is common among all these new clients - to better manage expenses, allowing them to maintain a competitive edge and increase corporate transparency throughout their billing lifecycle. With doeLEGAL's ASCENT™ legal spend management technology, clients are better able to increase value to customers and improve efficiency within their corporation. The combined competencies of doeLEGAL and in-house legal staff provides access to best practices for law departments and enterprise-class legal spend management through the innovative LEC technology designed by doeLEGAL. This new concept is featured in the latest CLE approved webinar hosted by the American Bar Association (ABA) on June 19th, 2013. The discussion will center on "Legal eBilling in the 21st Century: The New Normal". Tom Russo, President and CEO of doeLEGAL will head up a panel of esteemed legal professionals from all facets of the industry to discuss how outside counsel can strengthen relationships with their corporate clients through new approaches to the traditional legal billing model. Register here! (http://apps.americanbar.org/cle/programs/t13lbl1.html)
"We strongly believe that law departments are facing challenges that require a new way to look at legal technology and building models to remain competitive and efficient," said Tom Russo, president, for doeLEGAL. "ASCENT™ delivers enterprise-class legal spend management and support to create peak efficiency, shared responsibility, and unmatched reporting capabilities on every aspect of the billing process. We are here to make the workload easier for our clients. doeLEGAL remains dedicated to exceed our client's expectations."
For more information, please contact doeLEGAL at 302-798-7500 or e-mail info(at)doelegal(dot)com.
About doeLEGAL
doeLEGAL is an innovative provider and innovator of cloud-based legal enterprise collaboration solutions for the legal industry. Our suite of end-to-end collaborative software and services for corporate legal departments and law firms includes electronic invoice processing, legal spend and matter management, litigation support and electronic discovery. doeLEGAL serves small, medium, and large Global Fortune 500 corporate legal departments as well as law firms in more than 35 countries. Established over four decades ago, doeLEGAL has built an impeccable reputation and takes pride in providing state-of-the-art technology offered at an excellent price point to clients who value and depend on exceptional service. ###