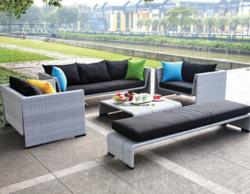 Modern Furniture
Los Angeles, CA (PRWEB) June 14, 2013
"Traditionally, both Mother's Day and Father's Day are busy times of the year and because of that, we work to ensure each spring includes plenty of those popular choices for these days," explain DA Stores employees. Not only that, but many of the items in the DA Stores modern furniture inventory qualify for free shipping and many also have coupon codes attached for even bigger savings.
In recent months, and even as the sector as a whole was just beginning to rebuild after the tough recession, DA Stores, under its team of skilled managers, was able to continue to offer consumers the best choices in the latest trends, complete with deep discounts and other perks and benefits. "Our DA Stores rewards program has grown quickly and we couldn't be more pleased," explains a spokesperson for the company.
Not only that, but the company has also expanded its inventory and now offers a selection of hardware, power tools and other outdoor accessories that Dads always appreciate. "We're no longer just a modern home furnishings company; we have contracted with some of the best known, respected and versatile manufacturing companies in the world."
Be sure to make your selections now. Father's Day is quickly approaching. Be sure to explore the easy financing options, take advantage of the free shipping and as always, the customer service steam stands ready to provide assistance in any way it can.