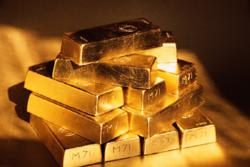 Make sure you learn how to properly invest in gold.
New York, NY (PRWEB) June 13, 2013
A beginner's guide to investing in gold and other precious metals is now available from BuyingGoldInvestments.com, according to a spokesman for the website. "Considering that gold is still hovering at approximately $1,400 per ounce – at least at this writing – this has piqued the public's interest, and people are paying close attention to the market," he says.
The spokesman also stated that given the continued media coverage and increased interest in precious metals investing in general, the company has decided to offer additional information at its website to help educate those who have thought about investing but are uncertain as to how to proceed.
Answering a question about whether people are awed, or somewhat frightened by the idea of investing in gold, or wondering if it's still even a wise idea to invest in gold, he said that "yes, it makes sense to think that there is certainly some fear for people who have never invested outside their usual IRAs, and that market volatility is on their minds." This is all the more reason for people to educate themselves in order to move forward with a greater understanding, and, he asserted, "with a clear head."
BuyingGoldInvestments.com is primarily focused on offering education, and clarifying what some consider complex concepts. The idea, for example, of actually buying gold bullion in its physical form is not something the average individual thinks about on a daily basis; which is why their website also helps people determine the best places to buy gold coins and bars.
"Nonetheless, people would be surprised at just how many 'average' individuals are actually doing just that," continued the representative, explaining that as "ordinary" 401(k)s continue to lose their luster in a flat economy, the idea of diversifying has become more appealing to people in every age group. "It's not uncommon nowadays to see college aged individuals calling in to ask about the feasibility of starting a portfolio of precious metals."
The website also covers additional investment basics such as gold EFTs (Exchange-Traded Funds), mutual funds, and spot prices. "It's important that people first get a handle on what is available when it comes to investing and managing their portfolios before dropping a chunk of change on gold," the company emphasizes, explaining that major investing decisions should never be made without careful planning and guidance from someone knowledgeable about such matters. The spokesman adds this final caveat: "It would be foolish to hand over $100,000 to an investment firm without checking their background, credentials, and track record through the SEC." Due diligence, they explained, "is not a 'should do,' it is a 'must do."