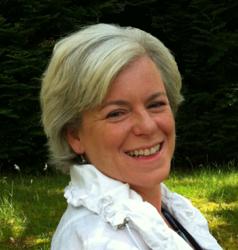 "What's really shocking is that only 17% of Canadian retailers were selling online in 2012, and only 54% even had a website!"
Edmonton, AB (PRWEB) June 12, 2013
Canadian online sales have more than doubled since 2007, reports Statistics Canada, but only 11% of Canadian companies sold online in 2012.
"Even among our big companies only 31% are selling online," notes Canadian online marketing expert, Tema Frank, President of Frank Online Marketing and Web Mystery Shoppers Inc. "But customers are buying online in droves, so this lack of Canadian online sellers is driving them into the arms of foreign companies."
Nearly 70% of Canadian online shoppers have bought from stores based outside of Canada; 72% of them because they couldn't find a Canadian company selling what they were looking for online, according to a recent Forrester Research study.
In the retail sector the data shows even more sharply how far Canadian retailers have fallen behind those in other countries.
"What's really shocking is that only 17% of Canadian retailers were selling online in 2012, and only 54% even had a website!" comments Ms. Frank.
Canadian retailers risk losing out to the invasion of big US retailers like Target and Nordstrom, says Ms. Frank.
"The Americans have figured out how to provide a great omni-channel experience. They don't care whether you buy online, on your phone or in the store. They are making it seamless. I sure hope more Canadian retailers will step up to the plate before they've been wiped out by their more Internet-friendly US competitors."
At the recent Retail Council of Canada's Store conference it was clear that Canadian retailers know that customers are demanding e-commerce, but most Canadian companies still aren't providing it.
As more US companies set up Canadian-based e-commerce stores and distribution centres, the big barrier to buying from non-Canadian companies will disappear: people will no longer have to pay import duties to get the goods.
"It is unbelievable that huge Canadian retailers like Canadian Tire, Holt Renfrew, Rona, and Shoppers Drug Mart have almost no e-commerce capabilities," said Tema Frank. "They are extremely vulnerable to foreign competitors."
On the positive side, she notes, this is opening opportunities for smaller competitors, like Canada's eLuxe and Frank & Oak, who are selling online successfully. (Those companies and other Canadian e-commerce success stories are profiled on the Frank Online Marketing Show, Canada's only weekly podcast devoted to Canadian online business.)