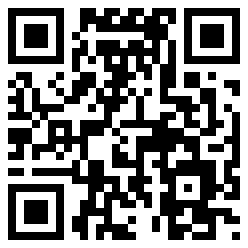 New York, NY (PRWEB) June 12, 2013
Meeting the right person is important, but knowing how to stay in love matters even more. In this course, attendees will learn how to build a solid foundation for their relationship that will last far beyond "I do." https://www.ed2go.com/classes/Enrollment/Enroll.aspx?ProductId=5140
We'll start by reviewing the basic stages every relationship goes through, and learn the importance of balancing needs as an individual with needs as a couple. Students gain key strategies for maintaining relationships and great tips for "tune-ups" that help keep love alive, including a frank discussion of the role of sex in marriage.
Students also develop insights into the problems so many couples encounter in married life. Whether facing disagreements over money, the challenges of relationship triangles, or even unfaithfulness, this course gives the tools you need to identify these problems and work toward resolution. We'll consider how to fight fair and arrive at a compromise, and the difficult question of when it's time for a relationship to end.
By the end of this course, Enrollees will understand how to nurture relationships and build a partnership that lasts.
About the Instructor
Dr. Bonnie Eaker Weil
This course includes a knowledgeable and caring instructor who will guide the lessons, facilitate discussions, and answer all questions. The instructor for this course will be Dr. Bonnie Eaker Weil.
Dr. Bonnie Eaker Weil has over 25 years of experience as a counselor and therapist, and specializes in issues related to dating, marriage, divorce, and infidelity. She has appeared on The Today Show, The Oprah Winfrey Show, The View, and Good Morning America. She's also been quoted many times in publications such as USA Today, Redbook, The New York Times, and Cosmopolitan, and has authored books about relationships including Make Up, Don't Break Up; Financial Infidelity; and Adultery: The Forgivable Sin, which was turned into the Lifetime movie Silence of Adultery. The information and advice she shares is based on scientific studies and on her work with thousands of patients.