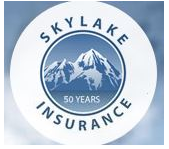 A survey conducted by the Rubber Manufacturers Association found that only 15% of drivers know how to properly check their tire pressure.
North Miami, FL (PRWEB) June 13, 2013
A survey conducted by the Rubber Manufacturers Association found that only 15% of drivers know how to properly check their tire pressure. Since June 2nd to June 8th is National Tire Safety Week, the agents at Skylake Insurance want to make sure local drivers remain safe on the road. Having under inflated tires on a vehicle is a major safety risk, which may also cause them to wear out faster.
If a person is driving with at least one under inflated tire, this could cause the car to underperform, resulting in wasted gas and potential injuries for those who are not careful. Exposing others on the road to these types of safety hazards is a problem and should be prevented. Therefore, Skylake Insurance recommends that consumers research their proper tire pressure in their vehicle owner's manuals. In addition, here are some other prevention tips provided by the agency, which should be conducted monthly or before long trips:

Check tire pressure regularly since they lose air over time. A digital tire gauge can help, or bringing the car to a professional is another option.
If a tire is under inflated, take a look at it right away. This is a safety hazard for everyone on the road.
Inspecting and checking the flat tire's air pressure is an important step to take. This can reduce the chances of being stranded in the middle of the road with no support.
Check for correct tread depth on tires by conducting the penny trick to see all of Lincoln's head.
Before hitting the road, always inspect for tire damage. This includes the pressure, nicks, bulges, cracks, and cuts.
Make sure the car has the proper tires. Ones that are too big or too small can greatly affect the vehicle's handling in a negative way.
Replace a worn or damaged tire when necessary.
Simply taking a few minutes a week to check and care for tires can greatly improve safety and peace of mind. If local residents are concerned about other dangers the road may bring, the agents at Skylake Insurance may be able to help. They offer reliable and affordable auto insurance, which provides coverage for a variety of mishaps, including collisions and injuries. Interested in learning more? Contact the team at 800-292-8816 for additional information and to get started on creating a personalized package today!
About Skylake Insurance:
Skylake Insurance offers a variety of insurance solutions while delivering the highest level of customer service in South Florida. Whether you are looking for auto, homeowners, marine, health, life, or business insurance, they will help you find the right coverage at the right price. Skylake Insurance represents some of the nation's top insurance carriers and has the ability to work with your needs to obtain the best possible quotes. When it comes to the safety and security of you and your family, the team would climb mountains to achieve the best for you. Offices in Hollywood and North Miami Beach make the agents easily accessible. They can also be reached by phone at 800-292-8816, or by filling out the online quote form.