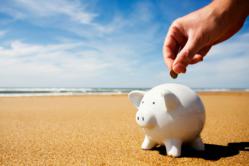 ... the little stuff can add up to hundreds of dollars over the course of the vacation
Miami, FL (PRWEB) June 21, 2013
Summer is just around the corner and people are beginning to plan their vacations to destinations around the world. As thoughts of preparation and those long lines at the airport dance through our heads adding to the already high stress levels at work, no one has time to sweat the little stuff. However, the little stuff can add up to hundreds of dollars over the course of the vacation, money that could be better spent on souvenirs or a couple extra frozen drinks at the bar.
For those seeking a relaxing time on the beach, an exciting outdoor adventure, or even a casual tour of historical landmarks, planning the perfect vacation with a small budget doesn't have to be difficult; here are some amazing tips to save money on vacation.
5. Some seasons are for shopping
Retailers are always looking for help getting shoppers in the stores and spending their cash. Although most of us know about the main seasonal sales periods; Autumn, Fall, Summer and Spring, retailers actually break the year into anywhere from (13-20 shopping seasons) depending on country and location. Hitting the retailers just after a season ends is great way to save up to 50% on the items you want.
4. Be aware of local holidays, customs, special events, and festivals
Local events and customs play a huge factor into shopping seasons and airfare, especially when traveling overseas. For example visiting Mexico between Christmas and New Years will be a time where most business will be closed and can put a damper on some planned excursions. Golden Week in Japan is another example of cultural family time where between April 29th and May 5th many businesses close down completely for holiday. Airfare will also spike during this period as expats make the trek back home to spend quality time with family. Here is a list of (major holidays) that will help trip planning.
3. Check out local hotspots with guides prior to visiting
Getting hot tips from friends regarding the local hot spots can be helpful but may limit the choices to their preferences. Ideally one should set aside some time for personal exploration. Picking up local guides from places like (Amazon) will give you an idea of what the region offers prior to boarding the plane. The more information that can be gathered ahead of time can give focus and insight to the places that can be explored in the region. Language guides with simple phrases and questions can also be prepared in advance so that locals can be tapped for their wealth of knowledge.
2. Buy your tickets directly from the airline
Although many of us rely on airfare deal aggregators to search for the most competitive rates online, this process actually adds a middle-man to the service which can add unnecessary costs to your airfare. If plans change or flight cancellations occur it may also hurt your chances in getting an immediate refund. The best bet is to check out deals at airfare deal aggregators like (Priceline) then book a flight directly with the carrier.
1. Skip the Phone Cards
Keeping in contact with family and friends while overseas can be expensive especially on long vacations or study abroad programs. Companies like (PureMinutes) offer a unique way to save on international long-distance that's as easy as picking up the phone. Using a revolutionary system that allows Pure Minutes to recognize subscribers automatically eliminates the need for complicated PIN numbers typically found on calling cards. This simplified process helps the technologically challenged grandparent or lazy college student make calls easily from their mobile or landline. Best of all there are no obligations or contracts to sign.
To learn more about PURE Minutes and our exclusive system which eliminates the need for complicated PIN numbers visit our website at pureminutes.com and get up to 60 free minutes for first time customers.
The PURE Minutes difference

No Hidden Fees
No Connection Fees
No Maintenance Fees
Real Minute Rounding
No Contract Required
Minutes Never Expire
Low International Rates
Reliable, Clear Quality
For a limited time, text the word PURE to 74121 for a $3 free trial with no obligation from PureMinutes!
Supported Carriers: AT&T, Sprint, Nextel, Boost, Verizon Wireless, U.S. Cellular®, T-Mobile®, MetroPCS, Tracphone, Cricket, Cellular One Dobson, Cincinnati Bell, Alltel, Virgin Mobile USA, Cellular South, Unicel, Viaero Wireless US, Centennial and Ntelos
Message and Data Rates May Apply. For help or information on this program send "HELP" to 74121. To cancel your plan, send "STOP" to 74121 at any time. For additional assistance, contact customer service at 1-866-558-4169
For Full Terms and Conditions visit (cdyne.com) Msg Freq 5 per day.
About PureMinutes
PURE Minutes is a prepaid international long-distance calling solution. We provide low-cost international calling without the need of changing a customer's current landline or mobile phone provider that may have expensive and limited international calling plans. Subscribed callers simply dial a local access number and through modern "Automatic Caller Identification" software we can recognize a subscribed caller making the need for complicated PIN codes a thing of the past. Once identified by the system, users can dial an international destination over the network experiencing quality talk time at low-cost rates. PURE Minutes allows users to pay per call for the minutes they want to use without the worry of expiring minutes, hidden fees, or annual contracts.
PURE Minutes LLC is a leading provider of prepaid international long-distance calling solutions. We provide an affordable communication solution that offers flexibility, portability and ease-of-use for both landline and mobile users. PURE Minutes offers competitive international calling worldwide with no hidden fees, no maintenance fees, no contract required, and minutes that never expire. PURE Minutes service is sold on the web and through regional and national retailers including MoneyGram, La Nacional and payXchange and is available to customers worldwide in English (pureminutes.com) and in Spanish (pureminutes.com/index.aspx?LanG=SPA) and accepts payments through all major credit cards and Paypal.
Follow us on Twitter (@PUREMinutes), Facebook (facebook.com/PUREMinutes), and LinkedIn (PUREMinutes, LLC) for up to the minute updates.