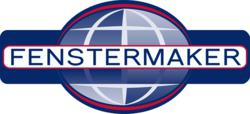 Lafayette, LA (PRWEB) June 13, 2013
Fenstermaker is celebrating its 63rd birthday in style this year by launching a new website using a responsive design approach. Designed by Object 9, an agency specializing in strategic marketing, the website's fresh new look evolved through the creative collaboration of Fenstermaker's Business Communications team and Object 9's branding and programming experts. Together, the group developed a site that effectively navigates users through screen sizes varying from mobile phones to traditional desktops.
Not simply a matter of shrink and enlarge, this approach intuitively adapts the layout and image size to offer the best viewing experience on any wireless device. Whatever the screen capacity, Fenstermaker's new website will reconfigure its content to provide a clean display that is easily read and navigated with minimal resizing and scrolling.
A strong proponent of new technologies, Fenstermaker is presently a multi-disciplinary firm supported by over 300 team members in several office and field locations. Though its mission has always been to conduct professional services through innovative means, the company started a bit smaller— in the New Iberia, LA, home of founder Charles Howard Fenstermaker, Jr.
A licensed and well-respected professional land surveyor in the State of Louisiana, C.H. Fenstermaker Jr. began his family business primarily serving the area's surging oil & gas industry in 1950. His roots in the field of survey & mapping ran deeper, as his father was also a surveyor. He passed on this tradition, infused with an entrepreneurial spirit, to his son, William Fenstermaker, who is presently the CEO of C.H. Fenstermaker & Associates, LLC. Bill's two brothers, John and Mark, also joined the business, eventually leading the company's survey team and corporate resources, respectively.
Together, the family diversified Fenstermaker on a foundation of quality work, innovation, and moral integrity to include survey & mapping, engineering, environmental, and advanced technologies expertise. Right up until he passed away in July 1998, C.H. Fenstermaker, Jr., still visited the Lafayette headquarter frequently to watch the new disciplines strengthen and offices in Louisiana and Texas develop.
Since then, Fenstermaker has welcomed Dr. Kam Movassaghi, a former Secretary of the Louisiana Department of Transportation and Development (LA DOTD), to serve as President and strategically steer the company's continuing diversification and growth. As the business expands, Bill Fenstermaker remains true to his father's original vision of providing project solutions and customer service that exceed expectations. Following the same principles that the company was founded upon, Fenstermaker recently opened an office in Pennsylvania to serve clients in the Marcellus Shale.
The heart of the company remains loyal to C.H. Fenstermaker, Jr.'s initial dream and objectives. Today, those goals manifest in the talented, diverse teams that exemplify its core values and dedication to client satisfaction. For more information on the Fenstermaker Difference and what makes our team and culture unique, visit the new site from a device nearest you— http://www.fenstermaker.com.
***
Fenstermaker is a multi-disciplinary firm specializing in survey & mapping, engineering, environmental services, and advanced technologies. The company operates through offices in Lafayette, New Orleans, Baton Rouge, and Shreveport, LA; Houston and San Antonio, TX; and Montrose, PA.