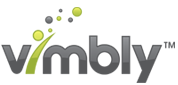 New York, NY (PRWEB) June 12, 2013
Vimbly (http://www.vimbly.com), as seen on USA Today and CBS, releases its guide for the New York City stay-at-home vacation, listing a multitude of activities within reach of every New Yorker.
The NYC Staycation Guide outlines a selection of unique activities within reach of every New Yorker--whether it be a walk or a subway ride. From trapeze lessons to surfing classes to a day at the Brooklyn Botanical Gardens, the Vimbly Staycation guide informs residents about ongoing events and classes ideal for a summer day.
"There are hundreds of interesting things to do, life experiences and activities that even native New Yorkers don't know about," says Sam Lundin, CEO of Vimbly. "With the 'NYC Staycation Guide,' Vimbly offers a collection of affordable, unique ideas to a New York summer getaway, without ever leaving the city." As the weather improves and New Yorkers indulge in long weekends and summer sabbaticals, a list of city-specific activities may provide a refreshing touch to those looking to explore or relax without the hassle of leaving.
While some of the Staycation activities simply urge users to come as they wish, the specific classes that are listed are offered many times a day, or week, allowing for an ideal complement to any busy NYC schedule. If the activity appears on Vimbly, every class listed on the website is bookable, with all pertinent information visible, such as pricing, schedules, and availability. Consumers can then book these classes directly by clicking on Vimbly.com, and going through the easy booking process.
About Vimbly
Vimbly is a free site to find and book recreational activities. Founded in 2011, it eliminates hours of research when reserving anything from pizza bus tours, mixology classes, and exotic dream car races. More information available at http://www.vimbly.com/blog/the-three-wise-questions/.