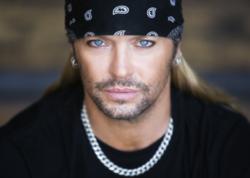 Shreveport, LA (PRWEB) June 14, 2013
Gold Dome Concerts will present rock legend Bret Michaels, July 2, in the Centenary Gold Dome as part of the Life Rocks Tour presented by PetSmart.

What: Bret Michaels: Life Rocks Tour
When: Tuesday, July 2, Doors open at 7:00 p.m.
Where: Gold Dome, Centenary College of Louisiana
Prices: $35 + $55
Michaels rose to fame as lead singer of a mega-band whose hits include "Talk Dirty to Me" and "Every Rose Has Its Thorn." Michaels' solo career has been equally as successful. His last album, Custom Built, topped the charts, reaching #1 on Billboards Hard Rock list. His new CD Bret Michaels: Good Songs and Great Friends is set to be released this month.
In 2007, Michaels emerged as a reality TV star on VH1's Rock of Love, following up in 2010 with Bret Michaels: Life As I Know It. Michaels also won The Celebrity Apprentice (2010). Personally and through his Life Rocks Foundation, Michaels has helped raise millions of dollars for not only diabetes awareness research but also to such causes as childhood cancer, wounded warriors, St. Jude Children's Hospital, and PetSmart Charities.
Gold Dome Concerts is a partnership between Centenary College, Roney & Boytim Entertainment, and Blade Studios formed to bring regionally and nationally acclaimed musicians to the Shreveport-Bossier area. For more information, visit Gold Dome Concerts.
Opening for Bret Michaels will be local band, Irene & the Sleepers.
###
About Centenary College of Louisiana
Founded in 1825, Centenary College of Louisiana is the oldest chartered liberal arts college west of the Mississippi River and is a U.S. News & World Report Tier One National Liberal Arts College. A member of the Associated Colleges of the South, Centenary is a selective, private, residential institution, affiliated with the United Methodist Church.