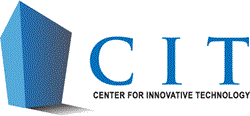 Herndon, VA (PRWEB) June 13, 2013
The Center for Innovative Technology (CIT), a state-chartered non-profit organization that accelerates innovation and technology company creation, announced today three reappointments to its Board of Directors and to its parent authority's, the Innovation and Entrepreneurship Investment Authority (IEIA), Board of Directors.
Returning to the CIT and IEIA Boards of Directors are McLean resident Terry Hsiao, Founding CEO of Hook Mobile; David C. Lucien of Richmond, CEO of DCL Associates; and Michael Rao, a Richmond resident and President of Virginia Commonwealth University.
Peter Jobse, CIT president & CEO, said, "We are honored to have Terry Hsiao, David Lucien and Michael Rao on our Board of Directors. Their experience and knowledge will be a tremendous asset as CIT continues to aggressively engage in commercialization and seed-stage funding activities that are fueling the growth of emerging technology companies across Virginia."
About the Innovation and Entrepreneurship Investment Authority and Center for Innovative Technology
The Innovation and Entrepreneurship Investment Authority (IEIA) was created by an Act of the General Assembly in 2009. The legislation consolidated two existing entities with research and development (R&D)-related responsibilities – the Innovative Technology Authority and the Virginia Research and Technology Advisory Commission – into a single authority – the IEIA. Under this structure, the Authority is responsible for accelerating all phases of technology company creation from research and development through commercialization, capital formation and successful product assimilation.
CIT is the non-profit corporation that conducts the business of the IEIA. To support IEIA's mission, CIT creates new technology companies through capital formation, market development and revenue generation services. To facilitate national innovation leadership and accelerate the rate of technology adoption, CIT creates partnerships between innovative technology start-up companies and advanced technology consumers. For more information, please visit http://www.cit.org.