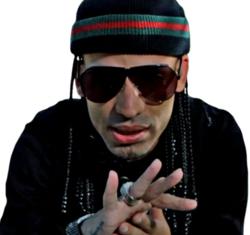 New York, NY (PRWEB) June 13, 2013
Men's Diamond Rings are an unflinching expression of individualism in a world filled with uninspired conformity. Traditionally limited to more conservative wristwatches and solid gold wedding bands, gentlemen's wardrobes have been reinvigorated with the addition of more majestic archetypes. At the forefront of this resurgence are the master-craftsmen at Avianne & Co. Working from their flagship store situated in the heart of New York City's legendary Diamond District, the team is constantly producing exciting new pieces that push the industry further with unique and inspired design work.
With one of the largest collections of high-quality diamond jewelry in the world, the jewelers at Avianne & Co. are excited to announce the addition of the Monarch Diamond Ring to their already vast collection of Diamond Rings for Men. This large men's ring is hardcrafted in lustrous 14k yellow gold with a band of brilliant round cut white diamonds outlining a single natural black onyx stone weighing 18.00 carats. Placed with an incredible level of patience and dexterity, the white diamonds framing the central stone were set using the exceptional pave setting technique familiar to a select handful of craftsman in the country.
During a recent business trip to San Juan, Puerto Rico, the team at Avianne & Co. presented an extensive selection of their finest jewelry to world-renowned artist and close family friend, Arcángel. Among the pieces purchased by the native New Yorker was the Monarch Diamond Ring, a diamond ring that immediately entranced the musician in his San Juan home. Specially priced at $6,667.00, the Monarch Diamond Ring is an exciting and bold new addition to the collection designed by the jewelers at Avianne & Co.