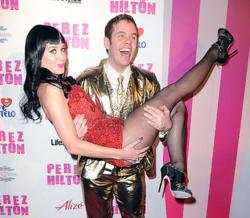 "We think this is a fantastic way to support some families who desperately need all of our help! Be charitable and then dance by putting your booty on the floor" -- Perez Hilton endorsing the new single of Marc Mysterio and Flo Rida 'Booty On The Floor'
Boston, MA (PRWEB) June 13, 2013
"We think this is a fantastic way to support some families who desperately need all of our help! Be charitable…and then dance by putting your booty on the floor," writes Celebrity Blogging Icon Perez Hilton in an article endorsing the new single from Marc Mysterio and Flo Rida to benefit One Fund Boston.
"Booty On The Floor" was released exclusively on Beatport this week and other respected outlets such as the Boston Herald, Miami Herald and NBC Affiliates across the country have similarly reported on the release.
"God Bless the families affected by the Boston Marathon Explosion, I'm praying for you all," Flo Rida added via Twitter.
All net proceeds from the Beatport Release will go to the families affected by the Tragic April 15th Marathon Attack in Boston via One Fund Boston.
"Perez Hilton is a class act for supporting the charitable effort and I respect him for that" notes Marc Mysterio, who has previously been featured on Perezhilton.com numerous times.
The tune's refrain, 'Put your Booty on the Floor' (sampled from Flo Rida 'Respirator' courtesy of Atlantic Records) is accompanied by a melodic arpeggio piano riff and a massive electro lead.
"'Put Your Booty On The Floor' is a paraphrased way to say 'Call to action' and 'get in gear' which honors the heroes that gave everything on the dime to help the wounded," notes Marc Mysterio, a multi-platinum performing artist of global repute on various labels, including Sony Music, who grew up in Boston.
A video featuring Bangkok-Based Viral Tutting Star Billy Chuchat and artwork from Boston-Based Jonathan Beckley for the dance-floor smasm is viewable on Perez Hilton's Site:
http://perezhilton.com/perezitos/2013-06-11-flo-rida-releases-new-song-to-benefit-boston-marathon-bombing-victims
Marc Mysterio has prior hits featuring: Katy Perry 'Firework' producer Sandy Vee, Samantha Fox, Karl Wolf, Chris Willis and X-Factor's Kati Wolf as well as a remix of Daft Punk's 'One More Time' to his credit.
He has also toured internationally including live performances on BBC Radio 1 with Jude Jules, NRJ, Virgin Radio, Radio FG in France and Y100 in Miami to his credit.
Tour Dates for The U.S. (e.g., Boston, Las Vegas, Miami, Atlanta, DC, Chicago, San Diego, Houston, Biloxi, Tampa, New York and more) will be announced shortly, with a share of the proceeds from the shows to benefit One Fund Boston.
Fans can support the release by tweeting @perezhilton @marc_mysterio @official_flo #bootyonthefloor
Mastering Services were provided by Brock Sound Dreamscape of Toronto, Canada for the charitable release.
For More Information:
Claude Lapointe
WCR PR
presswcr(at)gmail(dot)com
http://www.marcmysterio.net/index.php
Marc Mysterio Profile/Bio on Sony Music International (Translated)
http://tinyurl.com/mnn3cmn
Perez Hilton
perez(at)perezhilton(dot)com
http://www.perezhilton.com
Donations:
http://www.onefundboston.org