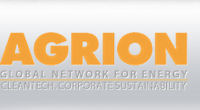 The conversion projects are cost-effective, and foster economic and community development.
New York, NY (PRWEB) June 13, 2013
Around this time last year, NYC Mayor Michael Bloomberg announced the spending of over $100 million on financing the adoption of cleaner fuels to heat buildings around the city. The NYC Clean Heat Program is part of PlaNYC 2030, a cumulative plan to build a greener, more resilient New York, and is aimed at creating partnerships between financial institutions, energy providers and environmental groups. These individuals share common goals of enhancing the health of NYC's residents and reducing soot pollution caused by the burning of certain heating oils.
AGRION members also share this vision for implementing clean heat alternatives to the high polluting Number 4 and Number 6 Fuels, whose emissions have been correlated with asthma-related hospital visits and hundreds of deaths per year. In order to maximize the value of this business model, AGRION is hosting a roundtable on June 18th to further discuss ways that clean heat financing tools can help catalyze energy efficiency retrofits. Sharing their professional expertise on the panel will be representatives from New York City Energy Efficiency Corp. (NYCEEC), NYSERDA, Douglas Elliman Property Management, Barrett Capital Corporation and ICF International.
The creation of cleaner, more energy efficient buildings has the potential to reduce greenhouse gas emissions, improve public health, create more jobs, and dramatically decrease the cost of energy. According to Nicholas J. Davis, Managing Director of AGRION, "New York City's boiler regulations are expected to reduce heating-derived fine particulate matter pollutants by 63%, and reduce CO2 emissions by almost one million metric tons. However, local and regional incentive programs for fuel switching may bring even more value to property managers seeking energy efficiency upgrades. We will show stakeholders how to leverage these opportunities to reduce operating costs and mitigate local and atmospheric pollutants."
AGRION provides a platform for members to connect, exchange ideas, and identify business opportunities. Through weekly meetings in offices around the world, AGRION members can determine critical business drivers, explore innovation, and realize sustainable growth in a world challenged by resource constraints, climate change, and evolving political landscapes. To learn more or create your own profile, visit http://www.agrion.org.