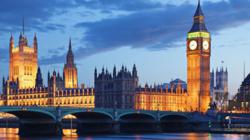 "I am extremely happy with the new contract fares that we are able to offer to all of our customers," Savitskiy stated. "This will allow us to capture more of the European and Asian market share."
Burlingame, CA (PRWEB) June 13, 2013
Flying to Europe and Asia is not cheaper than ever. Fly Infinite is pleased to announce that it has acquired new contract fares with Star Alliance. Airlines often offer specially discounted "contract" fares to certain agencies, allowing those agencies to pass the savings on to their customers.
According to Fly Infinite's Director of Operations Jim Savitskiy, airline "contract" fares are always cheaper than "published" fares that are available to the general public through travel sites and search engines, such as Expedia, Orbitz, and Kayak.
"I am extremely happy with the new contract fares that we are able to offer to all of our customers," Savitskiy stated. "This will allow us to capture more of the European and Asian market share."
At Fly Infinite, travelers can search the website to research flights that suit their travel needs. They can call the experienced on-staff consultants to see if there are additional discounts and to book the flight. E-Tickets are sent to the customer via email or, if the airline does not offer e-tickets, paper tickets are issued and sent via FedEx. Fly Infinite will remain available to help with any issues until the customer has taken their flight.
Burlingame, California-based Fly Infinite is a full service "one-stop travel shop," offering the knowledge of experienced travel consultants who are able to help leisure travelers, business professionals, and traveling families to find the lowest fares on domestic and international airline flights, as well as hotel accommodations, rental car service, cruises, limousine service, and more. Services are customizable to fit the customer's preference, needs, and budget. Travelers are urged to contact Fly Infinite to take advantage of great discounts, including those made available in Europe and Asia through their newly acquired contract fares.