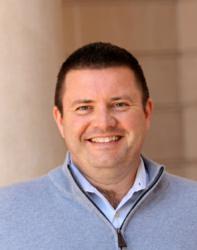 The challenge with video marketing has been capturing key interactions, linking them to specific prospects, and then feeding that into Marketo. Vidcaster has not only done this, but integrated their offering to work seamlessly with any video platform.
San Francisco, California (PRWEB) June 14, 2013
Vidcaster Inc., a leading global provider of video marketing solutions, today announced its integration with marketing software platform Marketo (NASDAQ: MKTO), giving customers a 360-degree view of how their entire video marketing strategy influences sales. The offering, now available through Marketo LaunchPoint, transforms any video into a powerful lead generation solution optimized to convert prospects into customers.
Marketo power on any video, anywhere
The Vidcaster integration enables Marketo users to capture and score lead behavior with any video player embedded anywhere on the customer's website and funnel that data instantly into Marketo's marketing automation platform. This flexible and comprehensive offering surpasses older solutions that limited video marketing exclusively to Marketo landing pages.
Ultimate video marketing solution with Leadwall™
Vidcaster's Leadwall™ in-video gating system takes Marketo's capabilities to the next level by allowing customers to tailor their video gate to generate the precise lead data that is most valuable to their business. This lead data is then automatically streamed into the Marketo activity logs, giving clients the option to trigger nurture campaigns, impact lead scores, and ultimately deliver detailed data to their CRM to optimize their ongoing sales process.
"Until now video ROI was a mystery," said Matt Childs, VP Sales & Strategy at Vidcaster. "Vidcaster's Marketo integration, provides businesses with a video marketing platform that improves the measurability, quality and conversion rates of video content, without the headache of ripping out their current video platform. Our combined solution transforms video from a 'nice-to-have' into a central asset of any digital marketing campaign."
"Video is a very effective way to engage customers. The challenge has been capturing meaningful video interactions, linking them to specific prospects, and then feeding that into a marketing automation solution. Vidcaster has not only done this, but integrated their offering to work seamlessly with any video platform Marketo customers are using. We're excited to welcome Vidcaster to LaunchPoint," said Robin Bordoli, Marketo's VP, Partner Ecosystems.
About Vidcaster
Vidcaster (Twitter: @vidcaster), founded in 2010, provides video marketing solutions for top-tier clients such as VMware, MIT, Airbnb, Informatica, SafeNet, Cloudwords, and hundreds of other customers. Vidcaster's unique video site solution allows customers to rapidly deploy custom video portals and leverage specialized tools that enhance the capabilities of any video platform. For more information, visit http://www.vidcaster.com.
About Marketo: Marketing Software. Easy, Powerful, Complete.
Marketo, (NASDAQ MKTO) uniquely provides an easy-to-use, powerful and complete marketing software platform that propels fast-growing small companies and global enterprises alike. Marketo® marketing automation and sales effectiveness software streamlines marketing processes, delivers more campaigns, generates more win-ready leads, and improves sales performance. With proven technology, comprehensive services and expert guidance, Marketo helps thousands of companies around the world turn marketing from a cost center into a revenue driver.
Known for providing breakthrough innovation and fueling growth, in both 2011 and 2012 Marketo received the CRM Market Leaders Awards Winner for Marketing Solutions by CRM Magazine. Salesforce.com customers also honored the company with the AppExchange Customer Choice Awards for 2012 in the marketing category.
Marketo and the Marketo logo are trademarks of Marketo, Inc. All other trademarks are the property of their respective owners.
Media Contact:
Erik Koland
Vidcaster, Inc.
+1 415.233.9653
erik(at)vidcaster.com