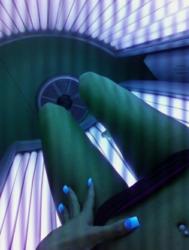 large variety of indoor tanning lotions
(PRWEB) June 14, 2013
Tanaholics just introduced their new website that features a wide variety of indoor tanning lotions from some of the top manufacturers. The website was developed to highlight these indoor tanning lotions and to offer tanners a central location where they can visit and find top brands. The owner of the site is happy to have it up and running and plans to continue to add even more tanning lotions in the near future.
Having such a large variety of indoor tanning lotions on one site make the new site unique, but what makes the site even more valuable is the fact that all of the products are discounted at all times and most are offered at 50% off of retail prices. For those who spend a lot of time tanning indoors, there is no better website for their lotion needs.
The website is currently offering 25 of the top lotion brands and visitors can search by brand and navigate directly to the product page for quick purchase and checkout.
The website's home page is where tanners start their shopping experience and featured prominently on the home page are the current featured lotions. Each product is represented by a professional image that highlight the packaging and each lists the discounted price and a link to add the product to the customer's shopping cart. If a customer needs more information, they can click on the product name and be directed to a page dedicated solely to that product. On any individual product page, the customer can find out information like the size and weight of the lotion, a full description and they are able to order multiple bottles of the same product.
The website also allows visitors to search by categories including sample packets, bronzers, oils, skin care lotions, organic products and many more. In fact, visitors to the new site are already commenting on the incredible variety of products available. The website is great for the budget conscious tanner who can find their favorite lotions at a fraction of the retail cost. Shipping charges are typically minimal and certainly don't negate the significant cost savings of the discounted products.
Those who visit the new site can easily and quickly create an individual customer account and sign in each time they come to shop. There are also gift certificates available for holiday gift, birthday gifts or any other occasion.
To learn more visit the new website at http://www.tanaholics.com or call 323-486-8017 to speak with a company representative. Tanaholics can also be reached via email at admin(at)tanaholics(dot)com.