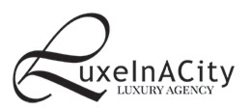 Montreal, Canada (PRWEB) June 13, 2013
For a father that is passionate about food (whether it's eating, cooking, or both), beer, wine and liquor, then why not spoil him with a food experience this Father's Day June 16th? Take him for a getaway or stay close to home, one thing is for sure, one of these food and liquor-related experiences is sure to get dad's mouth watering. LuxeInACity, a luxury agency that connects luxury fans with the best boutique brands, has curated their Top 7 Father's Day Foodie Experiences.
1-Cook the Perfect Steak Cookery Class at Tennent's Training Academy, Glasgow may be the ideal gift for lovers of red meat. Here, the Academy's head chef will take students through the steps of mastering the art of the perfectly cooked steak. Then, students will prepare their own Scottish beef to perfection, finally sitting down to savour the fruits of their labour.
2-Take Dad for dinner in London town to Maze, the Michelin-starred restaurant of one of the world's most renowned (and fiery tempered) chefs – Gordon Ramsay. Set in a room designed by David Rockwell, the 5 Course Tasting Menu features the restaurant's signature French and Asian-influenced dishes, plus a glass of Champagne.
3-The most discerning dads will appreciate a cooking course at Paris' famed Cordon Bleu. For over 100 years, the institution has been training some of the world's most renowned chefs – Julia Child and Giada De Laurentiis are just two of the school's alumni. Choose from a two-hour demonstration or a two day hands-on course with classes taught by Master Chefs. Themes include Food and Wine Pairing, Paris Market Tour, Winter Pastry and French Regional Cuisine.
4-For lovers of bubbly, there's likely nothing better than a Champagne Tour in the French Champagne Region. Join an organized tour, or design one by stopping at various wineries for hour long tours, including at the prestigious Moët & Chandon. To spoil dad, pick up a €2100 bottle of 1998 Dom Pérignon millésime (vintage Champagne).
5-If spirits are more his thing, book a Whisky Tour. A three day tour with Scotland Whisky will have him visiting distilleries and breweries in Edinburgh and Speyside to sip on the finest whiskies and scotches. Each night, he'll rest his head at one of Scotland's Scotch Whisky Embassy Hotels.
6-Touch down in the UK for a Cropton Brewery Tour and Pub Lunch. Specializing in Yorkshire ales, the brewery is located on North Yorkshire Moor National Park in North East England. Learn how real ales are made, then enjoy a few over a pub lunch.
7-Lovers of pizza and pasta will devour the information (and food) at an authentic Italian cooking class taught in one of many locations across Italy. Held in Tuscany and on the Amalfi Coast, among other locales, classes are taught by local chefs who often teach out of their homes and share traditional recipes for making local and regional dishes. In each three hour course, students will prepare multi-course meals which they will get to enjoy at the end of the lesson. Many of the classes include trips to local markets to taste and smell the produce and ingredients used in the class.
About LuxeInACity
LuxeInACity.com aims to curate the world, one boutique luxury brand at a time. Offering daily insights on the world of luxury through several media channels, LuxeInACity connects luxury consumers & travelers with the luxury brands they love through their private concierge offering.
To browse our curated world of luxury, visit http://www.luxeinacity.com