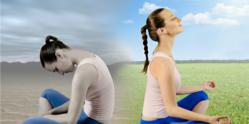 This new style of health and wellness program, allows individuals to take charge of their health and invite their health care provider to the conversation, -Lisa Thomas, Chief Motivation Officer.
Washington, DC (PRWEB) June 18, 2013
With increasing healthcare and insurance prices, health and wellness programs are swiftly moving from a "luxury" to absolutely necessary. Washington, DC-based company HealthSignia, a Health and Wellness firm, today announced its plans to distribute personalized online Health and Wellness Plans directly to consumers. According to the CDC, 75% of healthcare costs can be attributed to preventable chronic diseases—including an unhealthy diet, tobacco use, and lack of physical activity. Risks not addressed may lead to disease, which if not managed properly, can result in disease with complications.
To lower the industries costs, it is important to have strategies that can help those who are healthy to stay healthy and assist those with risk factors or diagnosed conditions. HealthSignia's wellness plan solution addresses those factors in conjunction with one's health care provider. "Today's consumers are more proactive about their health care needs. This new style of health and wellness program, allows individuals to take charge of their health and invite their health care provider to the conversation,"-Lisa Thomas, Chief Motivation Officer, HealthSignia.
The HealthSignia online health and wellness program employs gaming strategies, social networking, rewards, recognition, team-based support, and provider engagement to inspire individuals to adopt healthier habits. Individuals set targeted health goals, select weekly challenges, earn points, badges, which lead to rewards, recognition and motivation. Participants can choose to share their activities and accomplishments in a real-time news-feed with their friends and others in the online support community, which is a key factor in motivating individuals to engage and participate their way.
HealthSignia's program delivers unprecedented member health engagement rates averaging 82% for each week of participation. In 3 separate pilot programs conducted with over 100 participants in each study, 30-40% of the participants posted every week to their news-feed actions taken in the areas of exercise, nutrition, fitness and education. As an embedded feature and a key component of the program, individuals can schedule a health screening at the laboratory nearest their home or job and have their blood pressure, height, weight, body mass index (BMI), low-density lipoprotein (LDL), high-density lipoprotein (HDL) cholesterol and other vital preventive care test conducted. Health Screenings are essential to identifying diseases before an individual has symptoms. Program participants can choose to share their health screening results and program progress online with their health care provider to further their preventive or managed care discussions.
This new approach introduces into the individual wellness market gamer thinking strategies and gaming mechanics to engage consumers and solve problems which, Thomas recognizes as a rapidly up-and-coming movement. Gaming mechanics and gamer thinking methods can influence human behavior," Thomas states that "gaming turns every day, actions into more congenial experiences by recreating the arousing interest that exist in the gaming world, which can result in increased engagement, altered behaviors and positive lifestyle changes. Gaming techniques leverage people's inherent aspiration for competition, achievement, high-ranking, self-expression, altruism, and closure".
Lisa Thomas says, "Our new wellness solution is built entirely around affordability, gaming techniques and provider engagement. We have taken the next step in developing the framework to further assist individuals in taking control of their health and wellness needs by putting in place a fun, winning and affordable program. We took today's model that actually peaks the individual consumers interest—games and social networking—and created a social strategy that basically is described as the Facebook—of health and wellness. Along the journey, health care providers can engage in the conversation, by monitoring their patient's achievements as well as temporary setbacks 24 hours a day, 7 days a week. Getting fit and healthy can now be social and enjoyable with a positive end result of a healthier individual."
To launch its new Health and Wellness Plan, HealthSignia invites consumers and patients interested in achieving a healthier, happier and more productive lifestyle to visit their website at http://www.healthsignia.com and start a 7-day free trial.
Reference:
Center for Disease Control and prevention. (2009). The Power to Prevent, The Call to Control. Department of Health and Human Services. Retrieved from: http://www.cdc.gov/chronicdisease/resources/publications/aag/chronic.htm
About HealthSignia
HealthSignia is a health and wellness company that employs the use of social engagement and incentive based programs to achieve high-levels of member engagement. Utilizing gamer techniques, social interaction, rewards and team-based encouragement, HealthSignia empowers individuals to implement healthier lifestyles. Founded in 2011, HealthSignia is headquartered in Washington, DC metropolitan area. More information is available at http://www.healthsignia.com.