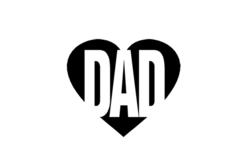 Montreal, Canada (PRWEB) June 14, 2013
Father's Day brunch is nice and all, but to impress Pa, one must think outside the box. Help dad tap into his inner adventurer with these once-in-a-lifetime experiences in locations around the globe. Curated by LuxeInACity, a luxury agency that connect luxury fans with the best boutique brands, this list of adrenaline experience should become the "bucket-list" of Father's day experience.
Our Top 8 Father's Day Adrenaline Experiences are:
1- Supercars driving: Maybe buying him the exotic car he's always dreamed of is not possible, but instead bring him for a jaunt to Las Vegas to test drive Ferraris, Lamborghinis, Bentleys, Jaguars and other beauties at Drive Supercar. Choose among the Red Rock Driving Experience, which includes three cars over thirty miles for $500, the US Tour Experience (5 exotics over 60 miles for $1000), and other packages.
2- Fighter Jet flying: Let Dad play fighter jet pilot for a day with a Migflug ticket. Here, experienced fighter pilot jets will take him through the steps and instructions for taking off, flying and landing. For the full Top Gun experience, Dad will even get to try supersonic flights and manoeuvres like loops, rolls and immelman turns.
3- Military Tank Driving: He may have never served in the military, but it's not too late for Dad to try driving an all-terrain ex-military tank through the rolling hills of Stirlingshire, in Central Scotland. He can choose to go solo or to bring a friend and may even end up driving one of the tankers that served in the British Army.
4- Zero-G Experience: If a trip into space with Virgin Galactic is too much for Father's Day, the Florida-based Zero-G Experience could be the next best thing. The company uses modified Boeing 727 with parabolic arcs to make participants completely weightless, allowing Dad to float and flip as if he were in space. The package includes a ZERO-G suit, certificate of weightlessness, photos and video footage. $4,950.
5- Sandboarding: If snowboarding is losing its lustre, take Dad to South America's only oasis, in Huacachina, Peru, for sand boarding on the surrounding dunes. Located a five hour bus ride from Lima, the site features huge waves of hilly sand that stretch out the Pacific Ocean, making it a playground for dune-buggy riding, four-by-fouring and sandboarding.
6- Surfing: For an adventure in one of the world's most beautiful places, sign Dad up for surf lessons in Hawaii. The island paradise has some of the best waves in the world, including Hookipa in Paia on Maui's North Coast, Canoes on the South Shore of the island of Oahu and Hanalei on the North Shore of the quiet island of Kauai.
7- Landyachting: Combine sailing with dune-buggy riding and motor racing and what comes up? Landyachting, a thrilling experience where Dad can race on concrete or sand at speeds reaching up to 35 miles per hour. Sign Dad up at Blown Away Landyachts for a half day session in one of many locations throughout Scotland.
8- Ice Climbing: Take Dad on a trek through some of the world's most stunning glaciers and ice waterfalls with an Ice Climbing Tour in Iceland. Whether he's an experienced climber, or beginner, professional guides will take Dad through every step, ensuring his safety and comfort.
About LuxeInACity
LuxeInACity aims to curate the world, one boutique luxury brand at a time. Offering daily insights on the world of luxury through several media channels, LuxeInACity connects luxury consumers & travelers with the luxury brands they love through an engaging web platform.
To browse our curated world of luxury, visit http://www.luxeinacity.com