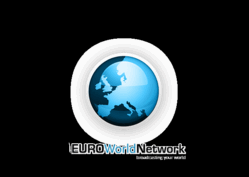 Sydney, Australia (PRWEB) June 13, 2013
Today EUROSKY Media announced it is launching the largest, most diverse Polish Bouquet for its Australian and New Zealand viewers with EURO World Network.
"We have put a tremendous amount of effort to make sure the Polish community has the best possible programming," according to Andrzej Lubieniecki, CEO of EUROSKY Media. "With channels such as TV Polonia, TVP Info, TV Silesia, and TV Trwam, viewers are guaranteed a fantastic selection of programming that will transport them back to Poland from their living room chair!"
Mark Lobwein, Executive Chairman of EURO World Network said, "We are absolutely thrilled to have EUROSKY Media on the platform. The Polish community has been underserved in Australia and New Zealand for many years. We are excited to work with EUROSKY Media to deliver an outstanding package of channels to the Polish community."
For more information, please contact:
Jodi Morelli
Email: jodi.morelli(at)global-mediamarketing(dot)com
Tel: +1 203.249.2839
About EURO World Network
EURO World Network specializes in the marketing & distribution of international programming through satellite, cable, IPTV via free to air and subscription management services. Its focus is serving the international community's unique blend of cultures with multi-platforms, localized content, and ground control of subscription management services, installations services, marketing, local representation and key networks.
From Europe to America to Australia and all points in between, their global operations complement one another to effectively integrate flexible, quality services and also develop new services to offer total solutions to each customer.
Further information visit: http://www.euro-worldnetwork.com