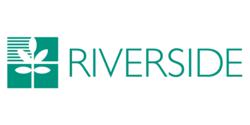 Newport News, Va. (PRWEB) June 13, 2013
A new "robot" at Riverside Regional Medical Center disinfects rooms in as little as five minutes, killing potentially deadly superbugs such as MRSA. Riverside is the first hospital in Virginia to use Xenex Healthcare Services' germ-killing robot, which cleans patient rooms, operating rooms, equipment rooms, emergency rooms, intensive care units and public areas.
This portable room disinfection system is the fastest, safest and most effective method for the advanced cleaning of hospital rooms—and cleans 20 times more effectively than current chemical cleaning methods. It's scientifically proven to destroy all major classes of microorganisms that cause hospital-acquired infections, such as MRSA and Clostridium difficile (C. diff). The disinfection system uses pulsed xenon technology to deliver high-intensity, broad spectrum ultraviolet light to kill microorganisms on surfaces and in the air without contact or chemicals. The UV light penetrates the cell walls of microorganisms, mutilating them so they're unable to reproduce or mutate.
The media is invited to a live demonstration of the Xenex disinfecting system on Friday, June 14, at 11 a.m. at Riverside Regional Medical Center. Sue Moeslein, Riverside's infection prevention nurse manager, and Jim Pixler, Riverside's director of environmental services, will be on hand to discuss how the Xenex system works. To attend, please RSVP to Peter Glagola, 757-719-2103.
Hospital-acquired infections caused by deadly antibiotic-resistant superbugs such as MRSA, C. diff and Acinetobacter are the fourth leading cause of death in the U.S. Annually, an estimated 2 million patients are infected, and 100,000 die. MRSA can cause skin, bloodstream or surgical site infections and pneumonia. C. diff symptoms range from diarrhea to life-threatening inflammation of the colon. Acinetobacter causes illnesses ranging from pneumonia to serious blood or wound infections. Acinetobacter may also "colonize" or live in a patient without causing infection or symptoms, especially in tracheotomy sites or open wounds, according to the Centers for Disease Control and Prevention.
People who are admitted to the hospital are often sicker, and strains of the disease-causing bacteria are becoming resistant to cleaning solutions. In the past decade, increased awareness of these bacteria has improved hospital efforts to fight these germs and prevent patient infection.
"We have proven repeatedly that the science of our pulsed xenon light makes it incredibly effective against the most challenging bacteria, viruses and even C. diff spores. We are in a war against deadly superbugs – and Xenex is a proven weapon in this battle," said Dr. Mark Stibich, chief scientific officer of Xenex. "Riverside is committed to the safety of its patients, and investing in this proven technology is an example of that commitment and focus."
"Our whole purpose is to create a healing environment for our patients. We don't want them to get any complications in addition to the issues they come in with," said Sue Moeslein, Riverside Regional Medical Center's infection prevention nurse manager. "Our goal is to provide as clean and sanitary an environment as best we can to reduce the spread of infection. The Xenex system is another tool in our arsenal in the fight against hospital-acquired infections."
About Xenex Healthcare Services:
Xenex's patented pulse xenon UV room disinfection system is a pesticidal device used for the advanced environmental cleaning of healthcare facilities. The Xenex system has been repeatedly shown to integrate smoothly into hospital cleaning operations because of its speed and ease of use. The Xenex mission is to eliminate bacteria, viruses and spores in the patient environment that can cause hospital acquired infections and to become the new standard method for disinfection in healthcare facilities worldwide. For more information, visit http://www.xenex.com.