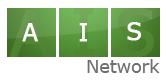 McLean, VA (PRWEB) June 13, 2013
As part of its hurricane season disaster recovery awareness campaign, hosting pioneer AIS Network will present on June 20, at 2 p.m. EDT, a live webinar entitled, "Are You Ready? How to Protect Your Data and Applications From the Next Frankenstorm."
Webinar registration is online via: https://www4.gotomeeting.com/register/361582871.
The free session is geared toward businesses and state and local governments that want to prepare for a worst-case scenario and avoid downtime and data loss following a disaster.
Participants will gain an understanding of why safeguarding data and mission-critical/customer-facing applications in the cloud is simply a better idea than traditional tape backup and do-it-yourself disaster recovery. They'll learn:

Why a disastrous event can put you out of business
How to mitigate data loss
How the cloud fits into disaster recovery
Steps toward implementing an IT disaster recovery plan
About AIS Network
AIS Network takes businesses to the cloud. This year marks the hosting pioneer's 20th anniversary as a leading provider of fully managed hosting for mission-critical applications, data and online businesses with demanding security, compliance and responsiveness requirements. Whether you're using our private cloud, public cloud, hybrid cloud, or good old-fashioned dedicated hosting, we take the worry out of your IT. Our world-class, disaster-resistant facilities and commitment to quality service ensure that our customers aren't just satisfied – they love us. Unlike many cloud hosting companies, AISN, a SSAE 16 Type II-compliant organization, personalizes client service at every level, inspiring full confidence that mission-critical data, applications and email are in reliable hands. Visit http://www.aisn.net.
# # #