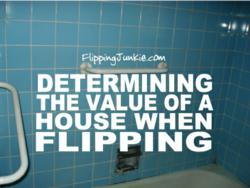 I've always been nervous that my competition would use what I share on the blog to out maneuver me.
San Antonio, TX (PRWEB) June 18, 2013
Ever wonder what real estate investors do with the houses they buy? Danny Johnson, a San Antonio house flipper, is an oddity in that he shares both sides of his business, how he buys houses fast and what he does with them through his new book, 'Flipping Houses Exposed: 34 Weeks In the Life of a House Flipper'.
"Many people know about house flipping from all of the reality television shows that are all the rage at the moment", Danny tells me. He mentions that the shows rarely reveal where and how the investors are acquiring the houses they are flipping. Generally, it's thought that the houses they buy are foreclosures that they buy at auction or after the auction. This is not always the case though. Many investors do buy foreclosures, but there is a huge percentage that don't bother with them. If you thought foreclosures were the only source of these discounted properties, you might be surprised to know that many real estate investors have been buying deeply discounted houses for decades from people that, through circumstance, need or simply just want to sell their house fast.
This is how Danny Johnson and his wife, Melissa, have been buying their flip houses for over 10 years now. They focus on helping people sell their property quickly, without having to list the house with a Realtor. Danny says one of his favorite ways to reach these sellers is through his website DannyBuysHouses.com. His website talks about how Danny and Melissa are able to buy houses so fast and walks people through the simple process. Danny insists, "It's really like any other sale of a house. The only difference is that we are your ready-made buyer that pays cash and buys the house without requiring repairs or inspections."
When asked whether the majority of people that contact them to sell their house are facing foreclosure or are behind on their home payments, Danny replies in the negative. He went on to say that the majority of the sellers that contact him either have unearned equity, where they either inherited the house or were able to pay cash for it when they bought it, or they have a house that needs repairs that they either can't afford, or just don't care to make. It seems that most of the people that sell to him aren't in a situation where they have to move quickly, they just prefer to and they are willing to sell at a discount in order to do so.
Danny doesn't like to focus on foreclosures because he says there is just too much competition. He says that some investors also target people that are facing foreclosure but have not yet been foreclosed on. This is called pre-foreclosure investing. This is a situation that he doesn't actively target either. The reason being that people facing foreclosure are usually in a really tough place and can be very emotional.
His website is not the only marketing he does to find deals. He uses 'We Buy Houses' signs that are posted on poles, direct mail letters and postcards to absentee owners, yellow page advertising, and other miscellaneous marketing. This was discovered quickly while reading through his new book.
This is where Danny is different from the vast majority of real estate investors. Not only does he have a website for buying houses, he has the new book and a blog, FlippingJunkie.com, where he shares all of the details of what he does to find the deals, what he does with the houses and the final numbers for the flips. The book is just like the reality television shows but with a more in-depth and personal approach. I was amazed by how much he was willing to share. Danny admits, "I've always been nervous that my competition would use what I share on the blog to out maneuver me. There have been cases where I didn't have much competition with certain marketing and, all of a sudden, everyone seems to be doing it."
When asked why he shares so much about what he and his wife do in the book and on the blog, he says it's because it was just something he was drawn to. He felt inclined to help other people get into the business so that they could have a chance to experience the freedom that flipping houses has allowed him and his wife. "In the beginning", he informs me, "it was also a way for the readers of the blog to keep me held accountable to crank back up my business after a long vacation. It's grown way past that." In the book, he actually talks about the analysis of every single one of the 495 leads he received from his marketing during 34 weeks of his real estate adventures. It can seem a little tedious after a while to read through all of them, but the information shared is considered to be very valuable by the people that have read the book.
There are other resources on the internet for learning how to flip houses, but Danny's book and blog are unique in that he shares what he is actually doing to flip houses. Many of the other sites that I visited appeared to only share general information about how to go about flipping houses without any real world examples. It was interesting to be able to see the process of marketing and going through the 34 weeks that showed how everything actually fit together through the actual flips Danny was doing.
The Johnson's still buy houses in San Antonio and it is still their main source of income. Danny intends to continue sharing his house flipping adventures on his blog. He jokes, "There is just so much drama with those reality flipping shows that is just not 'real'. So much of it is manufactured for television. I like to think the book shows the facts and still presents the house flipping life in an adventurous and humorous way. There are a lot of crazy things that really happen to us. Real life is always more interesting that manufactured drama."
You can download Danny's new book for free on Amazon.
Danny Buys Houses, 2400 McCullough 15723, San Antonio, TX 78212 - 210.386.1069