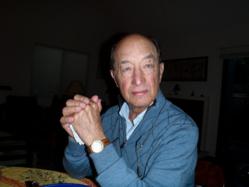 Sell my car for cash? Mills Motors will make an offer on any storm damaged or junk car or truck in the USA today.
Boca Raton, FL (PRWEB) June 18, 2013
Victims of Storms Have New Ways to Sell a Vehicle in the USA
MillsMotors.com Offers an Easy Online System to Get Cash for Cars Immediately
Damage caused by storms has left many car owners wondering "How do I junk my car?" Unfortunately, due to all of the storms, lots of car owners are saying, "Sell my car for cash." Junking a car, though, isn't always an easy business. To help with this influx, though, Mills Motors has created a unique online interface, allowing many victims to simply share a bit of information, get a quote, then schedule a quick and easy pick up.
The Mills Motors Difference
While many companies have long offered people slogans like "Cars for Cash Here," Mills Motors offers a very different approach to people looking to junk their cars. For more than two decades, the company has offered same-day payment and pickup to almost anyone who approaches them with the question "How do I sell my vehicle now?"
During that time, they've developed a network of more than 350 locations across the U.S. As a result, whether it's Hurricane Sandy that causes people to say "junk my car," a weather related accident in Oklahoma or a blizzard in Denver, Mills Motors is armed with money and ready to purchase junk, damaged, wrecked vehicles immediately.
Perhaps the best part of their services, though, and what truly sets them apart, is that they have a user-friendly interface that allows car and truck owners wondering "How do I junk my car?" to simply enter a little bit of information, get an instant quote, and schedule a pick up and tow.
In times of distress, like after a hurricane or tornado, this kind of easy-to-use service is a must. After dealing with insurance companies and other bureaucratic nightmares, the last thing many storm refugees want to deal with is red tape or bureaucracy. The 'sell my car online' quote system can make all the difference in the world.
"We want it to be really easy for our clients, on any device they have access to," said Peter Torres, Vice President. "That's a big part of the reason we developed our easy online system. From the first page, you simply type in your name, the make and model of the vehicle, and with a little more information, you can get an agent to provide you a customized quote. It just simplifies the entire process."
Any Car, Any Time. Picked Up and Paid The Same Day
Used, wrecked, damaged, or junked, Mills Motors is ready to trade your trucks or cars for cash today. With bonded and insured offices throughout the U.S., they're always ready, no matter what the situation might be.
Mills Motors has been working with clients to buy their used cars for cash for more than twenty-five years. The most straightforward company in the damaged or junk car business today, they've continually received awards for excellent service throughout the history of the company.
About Mills Motors and cash for cars
Mills Motors is the easy way to sell your junk car for cash. Just call Mills Motors and say, "I want to sell my junk car." Best of all, with the Mills Motors cash for cars program, you can sell any car or truck - in any condition - by filling out an easy quote request form. Or, you can call 800-640-3236. With offices everywhere in the U.S., Mills Motors has been picking up and paying for any junk, wrecked or damaged vehicle, as well as injured used cars, classic cars, antique cars and trucks for more than 25 years. For more information, please visit us on the web at http://www.millsmotors.com.
Contact: Pete Torres
Peter(at)MillsMotors(dot)com