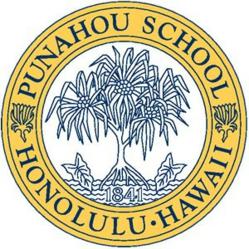 We feel this addition will better support the student experience at Punahou, offering them a durable and versatile sports surface.
HONOLULU, HI (PRWEB) June 13, 2013
Punahou School is installing a state-of-the-art synthetic turf field.
It rains nearly 300 days a year in lower Manoa valley on the island of Oahu. That precipitation creates a lush landscape. By contrast, it also makes the area one of the most difficult to maintain a playing field for young athletes.
For years, that issue has challenged Punahou School, which is in the process of installing a new Shaw Sports Turf surface on historic Alexander Field, located on its upper campus. The decision was especially important to the school because of the high use demands on the field. As the largest coeducational, independent school on a single campus in the United States, with 3,750 students in grades K-12, Punahou utilizes the field for a variety of student activities, ranging from JROTC to competitive athletic events.
"Alexander Field is used for PE, marching band, football, soccer, track and field, and more," said Charlotte Kamikawa, Assistant Director of Physical Plant for the school. "At best, our field gets about one month of rest each year. During the rainy season, the most heavily used areas would turn to mud, making the field unplayable."
The new Momentum XP 41 surface from Shaw Sports Turf will allow the school to accommodate the heavy usage without worrying about rain and its effects. The surface drains at a rate of over 20 inches per hour. It will also allow the school to save on maintenance costs and time.
Kamikawa was part of a selection committee that evaluated a variety of turf systems, along with a turf consultant from DA Hogan Architects.
"Based on the criteria we were looking for, we selected Shaw Sports Turf," said Kamikawa. "We feel this addition will better support the student experience at Punahou, offering them a durable and versatile sports surface."
"We are extremely proud to be a part of this project," said Kevin Senf, Territory Manager for Shaw Sports Turf. "It's a chance to work with the nation's largest private school in an area which is unforgiving for sports fields. We're honored that Punahou School has selected our Momentum XP 41 system to give them the availability and performance they need."
The Momentum synthetic turf system is a proven technology, known for its durability and overall performance. The slit film fiber construction results in an umbrella effect that helps hold infill and reduce overall fly-out. Momentum is designed to be exceptionally durable to meet the demands of high-use fields like the one at Punahou School.
Roosevelt High School also features a Momentum playing surface and accommodates four high schools. The field has maintained its aesthetics and performance characteristics over time and was a litmus test in the decision-making process.
Shaw Sports Turf has over 1,000 fields in play and has provided fields for teams such as the Baltimore Ravens, San Francisco 49ers, Vanderbilt University, and Louisiana State University.
Applied Surfacing Technology (AST) of Honolulu is installing the new field.
"Punahou is one of the nicest campuses in the state and is one of the leading schools in the state when it comes to athletics," said Denny Sadowski of AST. "We're honored to be part of a great project for a great school."
Site work has begun on the project. The turf system is due to be on site in three weeks. AST will begin installation of the E-layer on July 20th and installation of the playing surface will begin at the beginning of August. The field is due to be complete by the beginning of September.
About Shaw Sports Turf
A wholly-owned subsidiary of Berkshire Hathaway Inc., Shaw Industries is a full flooring provider to the residential and commercial markets. Shaw supplies carpet, rugs, hardwood, laminate, resilient, and tile/ stone flooring products, as well as synthetic turf. Shaw Sports Turf is one of the leading synthetic turf companies in North America and has represented quality and innovation for more than two decades with over 1,000 successful installations, including an impressive list of high-profile field installations. For more information please visit http://www.shawsportsturf.com, call 866-703-4004 or find us on Facebook.