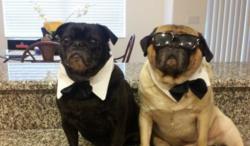 The Home Picture Contest by Zebrablinds has voted in a new winner for the new week.
Mahwah, NJ (PRWEB) June 13, 2013
The Home Picture Contest by Zebrablinds has voted in a new winner for the new week. The winner Marie Viola has won $1000 gift certificate that is applicable to her purchases from zebrablinds.com. Zebrablinds is an online Window treatment store that strives to provide customers with the latest innovations in window treatments. They focus on providing customers with the highest quality for the most affordably priced window treatments. With products such as the Smart Privacy, Smart Fit, and Aerolite blinds and shades, and a vast variety of choices in blinds, drapes, shades and shutters, Zebrablinds is also one of the few places customers can find an all-inclusive varieties of window treatments for the best prices.
Marie Viola will be the second winner of the Home Picture Contest after last week's winner Shirley Mills. The picture entered into the contest and the announcement of the winner is featured on Facebook. The contest now has renewed for the new week and new participants are encouraged to join. Interested participants are reminded that as per contest rules the picture submitted to the contest has to depict "home" life. In other words, must have a person or an animal, such as a pet, present in the foreground. The window treatments should only be the background. Furthermore to ensure fair competition Zebrablinds has also added that a minimum of five contestants are required for a contest to be valid for selecting a winner. In case a contest does not meet the minimum number of participants, the contest will be extended until it reaches the minimum required number of participants.
The official rules are listed at zebrablinds.com. All interested applicants are encouraged to read through the rules to ensure submissions do not get disqualified. The contest runs until July 28th 2013 and renews itself after determining a winner for the week. Hence, there opportunity to make submissions is still open. Go to zebrablinds.com for the best deals, discount, and winnings.