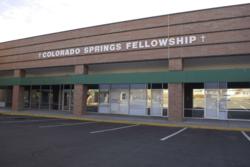 Religious freedom is too sacred a right to be restricted or prohibited in any degree without convincing proof that a legitimate interest of the state is in grave danger.
-- Frank Murphy
Colorado Springs, Colorado (PRWEB) June 13, 2013
A Just Cause and the Board of Directors of the Colorado Springs Fellowship Church announce that they have joined in the complaint against the Internal Revenue Service (IRS) claiming abuse and harassment.
Mainstream media continues to report on conservative groups testifying before Congress of being harassed by the IRS (Los Angeles Times http://www.latimes.com/news/politics/la-pn-conservative-groups-irs-harassment-20130604,0,1153245.story).
The office of Rep. Doug Lamborn, R-Colo., has encouraged constituents in his district to contact his office if they feel they have been unfairly targeted by the IRS. "It is important to understand how such a practice came about and who authorized its implementation," Lamborn said. "Were you or your organization the victim of these inappropriate and illegal IRS activities? I encourage you to share your experience with my district staff. I appreciate your help in this matter and vow to hold those accountable within the government who acted inappropriately, or even illegally." http://www.wnd.com/2013/05/lawmakers-demand-jailtime-for-irs-scandal/
In response to Congressman Lamborn's district-wide request, the Colorado Springs Fellowship Church (CSFC), through A Just Cause, shared how in 2010 the church filed an abuse of process claim against the Department of Justice for actions of misconduct by the U.S. Attorney's Office, the FBI, and the IRS in Colorado (filed related to D. Ct. No. 09-cr-00151-CMA). The suit claims that in addition to the abuse of process by the DOJ and FBI, the IRS targeted the church and several of its members during the course of a DOJ investigation of software development company IRP Solutions Corporation. According to court records, Assistant U.S. Attorney Kirsch questioned grand jury foreman Cynthia Haid about who the target of the investigation was and Ms. Haid responded, "Rose Banks" (Pastor of The Colorado Springs Fellowship Church). (09-cr-00151-CMA)
"The members of the church were outraged at Ms. Haid's testimony," says Sam Thurman of A Just Cause, as well as church spokesperson. "Not only did the U.S. Attorney's Office attempt to implicate the church, but we believe the IRS committed acts that were in direct violation of IRS rules regarding investigations and audits of non-profit organizations. We believe that the IRS violated the procedures of IRC section 7611 which states that the church should have received written notification if there were concerns (http://www.irs.gov/pub/irs-pdf/p1828.pdf). And if the church was not the 'target' of a criminal investigation, we feel that the IRS was obligated to substantiate their actions," adds Thurman.
In a response to local ABC television affiliate KRDO, U.S. Attorney (Denver) spokesperson Jeff Dorschner stated on behalf of Assistant U.S. Attorney Matthew Kirsch, that the church was not the target of an investigation (KRDO-TV, Colorado Springs, June 6, 2010). "If the church was not a target, why were church banking records obtained and why were bank records of church members obtained," questions Thurman.
The CSFC claim cites that the IRS/FBI/DOJ obtained banking records of the CSFC, its pastor and several parishioners without subpoenas. "I contacted my bank and they confirmed that my banking records were given to (IRS/FBI/DOJ) as part of an investigation, but they couldn't produce a subpoena that showed that this was authorized", says Michele Harris, a former contract employee of IRP Solutions and CSFC church member. "This type of thing is very concerning to me that the government can just go into peoples' records without cause or proper authority," adds Harris.
Discovery documents in the IRP case shows that over 9000 pages out of 18000 pages of discovery were church banking records and personal banking records of Pastor Banks and numerous church members. According to court documents, the Pastor and these parishioners are not named in any search warrants nor have been notified that they were under investigation by anyone of the U.S. Attorney's Office. (D. Ct. No. 1:09-CR-00266-CMA)
"Although the church, the Pastor, and the members were not named in any warrants or are currently, to our knowledge, under any type of investigation, it still does not dismiss the abusive and intrusive actions that have occurred over the past several years," says Thurman. "We appreciate the stand that Congressman Lamborn is taking on behalf of his constituents, and we stand ready to support congress' inquiry into matters related to IRS abuses against non-profit organizations," Thurman concludes.
The Colorado Springs Fellowship Church is a 501c3 non-profit organization based in Colorado Springs, Colorado. The CSFC is a nondenominational church founded in 1981 by Pastor Rose Banks and has a congregation of 300 to 500.
The case of IRP Solutions (IRP6) is currently under appeal (US District Court for the District of Colorado, Honorable Christine M. Arguello, D. Ct. No. 1:09-CR-00266-CMA; Case Nos: NO. 11-1487, Case Nos. 11-1488, 11-1489, 11-1490, 11-1491 and 11-1492). For more information about the story of the IRP6 or for copies of the legal filings go to http://www.freetheirp6.org
Related story: Racial Bias Is the Foundation for a Federal Criminal Case Against African American Businessmen in Colorado Says Friends of Justice and A Just Cause http://www.prweb.com/releases/2013/5/prweb10693207.htm