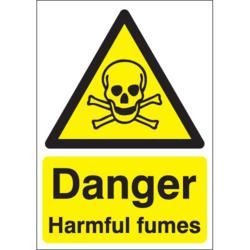 Mechanical ventilation equipment is often a necessity, but all he had to rely on was a small open window, a basic mask and pot luck.
Bolton, UK (PRWEB UK) 20 June 2013
The victim, 55, was found dead inside the bathroom of a South West London flat by the occupant on 16th June 2009. According to Health and Safety Executive, the workman - hired to repair the bathroom - was operating with an industrial paint remover to strip a resin coating; the stripping agent contained dichloromethane, also known as methylene chloride, a carcinogenic toxic chemical which caused the deadly fumes to build up in the limited space (1).
The Court heard that Health and Safety Executive (HSE) investigated the case and found that the natural ventilation inside the bathroom was not sufficient. The Court was told that the employer should have provided the workman with mechanical ventilation equipment to compensate.
Written documentation from the Middlesex-based company, stating that work of this nature should only be done in well ventilated areas, has been found by HSE. Managers failed to provide adequate safe working arrangements as they were not aware of how work needed to be done.
The firm was fined £25,000 and ordered to pay £56,286 in costs after pleading guilty to breaching Section 2(1) of the Health and Safety at Work etc Act 1974.
Asons Executive, Thomas Fairclough, commented on the tragic incident:
"This death could have been easily avoided if the work was properly planned, supervised and adequate protective equipment provided beforehand. The man has died as a result of health and safety negligence."
After the hearing, HSE inspector Steve Kirton said:
"This is a shocking death resulting from totally inadequate ventilation in the enclosed bathroom space in which the worker had to operate.
"The risks associated with stripping agents containing dichloromethane are well known, yet he was exposed to lethal fumes with virtually no protection. Mechanical ventilation equipment is often a necessity, but all he had to rely on was a small open window, a basic mask and pot luck." (1)
Employees who have been experiencing similar negligence should not hesitate to report their medical condition to the employer and visit their GP. Also, seeking specialist legal advice is crucial in order to prove any employer's negligence and make an Industrial Disease Claim.
Asons Solicitors suggest that if someone would like to learn more about Personal Injury Claims process, or if they would like to better understand the conditions that can occur as a direct result of exposure to toxic fumes, that information is available at http://www.asons.co.uk, or via an expert helpline on 0844 850 1062
(1) Health and Safety Executive, Press Release (23/05/2013) hse.gov.uk/press/2013/rnn-ldn-13.htm

About Asons Solicitors:
Asons Solicitors is a Bolton-based law practice that specialises in personal injury and industrial disease claims. Founded by brothers Imran Akram and Kamran Akram, Asons Solicitors has developed to become a young and dynamic law firm that delivers practical solutions to clients in times of difficulty. Their continued focus on their staff has seen them awarded with the Investors in People "Gold Award"; which is reflected in the professional and personable approach they take in working with clients. They strive to grow and to develop, and their supportiveness and attention to detail ensures that their clients use them time and again.
For further information contact:
Email: info(at)asons(dot)co(dot)uk
Website: http://www.asons.co.uk