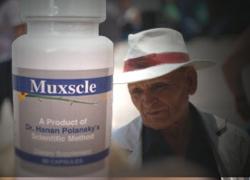 One out of 12 people who have a stroke will likely soon have another stroke, and one out of four will likely die within one year. - Science Daily.com
Rochester, NY (PRWEB) June 15, 2013
Tim Curry, the actor best known for his roles in the iconic films, 'The Rocky Horror Picture Show' and 'Clue' recently suffered a massive stroke according to WBRC channel 6, a Fox network affiliate. (2)
"The effects of stroke vary from person to person based on the type, severity, and location of the stroke. The brain is extremely complex and each area of the brain is responsible for a special function or ability. When an area of the brain is damaged, which typically occurs with a stroke, an impairment may result." (Ohio State University, Wexner Medical Center) (3)
In other words, individuals that suffer a stroke can lose the ability to speak, to eat or swallow, to see, to go to the bathroom normally, and to have sex. (3)
In some cases, people recover relatively swiftly as is reportedly the case with actor, Tim Curry. "Tim is doing great" said agent Marcia Hurwitz . "He absolutely can speak and is recovering at this time and in great humor. (US Weekly, May 24 2013) (4)
However, "research finds that one out of 12 people who have a stroke will likely soon have another stroke, and one out of four will likely die within one year." (ScienceDaily.com, 2010) (5)
In other words, those who experience a first stroke are at high risk of having another, fatal stroke soon afterwards. The same research "found 25 percent of people who had a stroke died within one year and eight percent of people had another stroke within one year. The risk for both events rose steadily after one year." (5)
Recently, scientists discovered the role of viruses in stroke. Several studies have shown that "chronic and/or past infections rather than any one single infectious disease is associated with the risk of stroke." (Grau 2010) (6)
Most doctors do not address the possibility that a latent virus can cause a stroke. By not treating the possible viral infection, they do not help their patients reduce the risk of a second stroke.
Is there a way to eliminate the viral infection that may be the cause of stroke? polyDNA recommends Muxscle, an antiviral natural product, clinically proven by scientists at the Center for the Biology of Chronic Disease (CBCD) to be effective against latent viruses. (7)
Each capsule of Muxscle contains a patented formula of five all natural ingredients including selenium, camellia sinesis extract, quercetin, cinnamomum extract, and licorice extract. In addition, each bottle is GMP Certified. (8)
To learn more about Muxscle, visit http://www.muxscle.com.
References:
(1) http://www.cdc.gov/nchs/data/nvsr/nvsr60/nvsr60_03.pdf
(2) http://www.myfoxal.com/story/22420081/tim-curry-suffers-a-stroke
(3)http://medicalcenter.osu.edu/patientcare/healthcare_services/stroke/effects/Pages/index.aspx
(4) http://www.usmagazine.com/celebrity-news/news/tim-curry-suffers-stroke-doing-great-after-collapse-2013245
(5) http://www.sciencedaily.com/releases/2010/02/100215173942.htm
(6) http://www.ncbi.nlm.nih.gov/pubmed/21060340
(7) cbcd.net/strongstudy.htm
(8) muxscle.com
###
polyDNA is a biotechnology company that develops dietary supplements using the unique scientific method developed by Dr. Hanan Polansky, which is based on Computer Intuition.
In addition to his unique scientific method, Dr. Polansky published the highly acclaimed scientific discovery called Microcompetition with Foreign DNA.
The discovery explains how foreign DNA fragments and specifically DNA of latent viruses cause most major diseases. polyDNA developed Muxscle, an antiviral natural remedy that helps the immune system kill latent viruses and prevent secondary stroke.