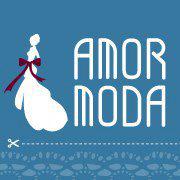 (PRWEB) June 13, 2013
AmorModa.com has received much market approval for its trendy prom dresses. Now, the company is launching a promotion of prom dresses to explore its online market.
The new collection comes with many classic and popular patterns and styles. Take the new design of "Deep V-neck Prom Dress" for example: This prom dress comes with smooth lines and delicate satin texture of the yarn, and the deep V-neck prom dress with a skillful hairstyle can show a sexy and elegant shape. As a result, this design is very popular in the market.
Moreover, all the dresses are offered in 28 colors. AmorModa.com offers free delivery for all clients all over the world. The company's prom dresses have played a very important role in the sales turnover in the past few months. The company hopes their dresses can help young women grab the spotlight in a few seconds.
AmorModa.com is a well-known manufacturer and retailer of women's dresses. Its prom dresses are specially designed to satisfy the different needs of the clients worldwide, and they are suitable for different occasions, especially for some parties.
In addition, AmorModa.com has developed its website to a multi-lingual platform in many languages (French, Spanish, German, and so on), and it is now available for clients to purchase online. The company hopes they can attract more customers from Europe and develop their business there.
About AmorModa.com
Founded in 2008, AmorModa.com is a leading supplier of wedding dresses, evening dresses, bridesmaid dresses, special event dresses, and wedding accessories. The reasons to select dresses at AmorModa are very simple: free shipping, wide ranges of selection, high quality & low prices, good package, great customer service, fast delivery, and personalized return policy.
For more information, please visit: http://www.amormoda.com/