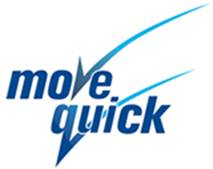 (PRWEB UK) 15 June 2013
A leading Scottish estate agent has reported a "massive surge" in the number of first-time buyer's entering the market.
Calls to Move Quick agents have soared in the second quarter of 2013 from those wishing to buy a home for the first time.
As a result, sales of houses up to £125,000 have seen the biggest increase in activity.
Move Quick director Barry Chuwen said: "This is the big move that the industry has been waiting for.
"Between April and June, we have seen a massive surge in the level of interest from first-time buyers.
"I am convinced that this is evidence that the Government's moves to stimulate the market are finally having an effect.
"This activity at the bottom of the housing ladder can only have a beneficial knock-on effect further up the ladder.
"The green shoots are there now for everyone to see."
The positive move detected by Move Quick co-incides with encouraging new data from the Council of Mortgage Lenders, released on May 28:
http://www.cml.org.uk/cml/media/press/3538
They report that 10,000 new Scottish mortgages were approved in the first quarter of 2013, an increase of 10 per cent on the year before.
But crucially, almost half of them - 4,500 – were awarded to first-time buyers as banks appear to be finally easing their tough lending restrictions.
This pumped a further £1.1 billion worth of lending into the Scottish property market.
Added Move Quick's Barry Chuwen: "All the factors are now in place to produce an exciting recovery in the Scottish property scene.
"A wide range of mortgage products is now available and low interest rates are giving people the confidence to buy.
"We are extremely hopeful that this positive start to 2013 will continue through the year and into 2014."
Move Quick is a dynamic property company providing bespoke selling solutions throughout Scotland.