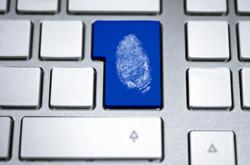 Education is information and can only be applied when it's known.
Dallas, TX (PRWEB) June 14, 2013
By way of explanation, Welles had this to say: "People put far too much faith in software to protect them from malware infection and hacks, and this problem is so endemic in our modern way of thinking about Internet security that I'm starting to wish we never even had anti-virus programs. We believe that if we have anti virus protection, we have software to worry about security, so we don't have to. What we need is for everyone with a computer or mobile device to wake up and understand 'I have an Internet-connected machine, therefore I am vulnerable.' Anti virus software cannot be relied upon to protect you against newly developed malware. What can is an education."
The Knowledge Centre provides a free range of articles covering a broad range of device and Internet security topics and in multiple situations – for example, web security while traveling, using smartphones for web activism, what to do if your email is hacked and how to use proxy services for web traffic encryption. "If users know how to identify a dangerous site, or when their data is more vulnerable to surveillance technologies, they can easily sidestep disaster before it happens. Our Knowledge Center offers that insight."
Beyond Internet security, the Knowledge Center also offers detailed advice on other relevant issues in the modern day webplace such as how to bypass web censorship, protection against surveillance or tracking and methods to bypass georestrictions. In-house solutions such as the idcloak fast proxy list or Youtube Unblock proxy services are recommended alongside third party software solutions with detailed guidance on how to apply the technologies effectively.
The size of the articles in the idcloak Knowledge Center are substantially larger than most instructional content encountered online. Welles defends this choice: "Education is information and can only be applied when it's known. Knowing takes learning and learning takes time. Our articles were written to educate those who care enough to invest in their education."
When asked how: "The WebTech Blog is important for a bunch of reasons. We have put three years of writing into the Knowledge Center at idcloak.com to make sure users have instant access to detailed advice on everything from Internet security, censorship circumvention, web privacy and more. But technology is a freight train and we always knew the Knowledge Center needed a current affairs arm to tie existing information to what is happening now. That while we comment on it, of course."