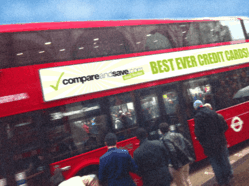 new credit card with zero foreign fees called the Aspire World.
London,Manchester,Cardiff, Bournemouth, Southend (PRWEB UK) 13 June 2013
Yesterday, Capital One Bank, announced that it was unveiling a new credit card, the Aspire World which is designed with benefits to use both home and abroad. For users abroad, the card will not charge any foreign fees which will make it easier and cheaper to pay for meals or buy gifts unlike most credit or debit cards which add a 2.75 per cent charge each time the card is used. The card comes with a standard APR of 19.9 per cent, has no annual fee but has an ATM charge.
The card also offers 1.25 per cent cash back on all your spending in Pound Sterling. The cash back is tiered so there more you spend, the more you earn. The consumers can get the following tiered cash back:

0.5% cashback on spending up to £6,000
1% cashback on spending £6,000 to £10,000
1.25% cashback on spending over £10,000
There are similar cards on the market such as Nationwide and the Post Office which also offer low charges and now with the addition of the Aspire World it will give the consumers a bit more variety on which cash back credit card to obtain that will be best suited to their needs.
A compareandsave.com spokesperson added: "It is actually quite refreshing to see credit cards on the market that focus on overseas fees as it is a growing market and consumers enjoy traveling, so if they can get cards without foreign charges and cash back incentive, it is bound to be popular especially in a market that is over-flowing with 0 per cent balance transfer deals."
_______
compareandsave.com is one of the UK's leading personal finance comparison websites. Based in Colchester, Essex, compareandsave.com has been helping UK consumers get a better deal on credit cards, savings accounts, personal loans and more for over five years