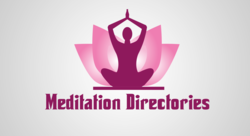 Some people think that meditation takes time away from physical accomplishment. Taken to extremes, of course, that's true. Most people, however, find that meditation creates more time than it takes.
- Marleen Peter McWilliams
(PRWEB) June 14, 2013
In a world where we are constantly bombarded with media, work pressures, family commitments and the internet, many people are looking for a place within where they can find solace and peace.
Meditation is a great tool for people to find a place within, for many years though people have associated meditation as a spiritual practice that is performed in a temple somewhere or ashram. In recent years we have seen meditation take on a more modern and practical approach as a tool for personal growth and development and even a place of stillness within.
Celebrities are amongst the many now discovering the practice of meditation including Oprah Winfrey and Hugh Jackman, promoting the benefits of the daily practice of Meditation. Oprah Winfrey as also scheduled a regular time in her teams schedule where they meditate during the work day.
More and more people are turning towards meditation with many more wanting to meditate not knowing where to start.
Learning to meditate is now easier than ever with the launch of http://www.meditationdirectories.com the first online Meditation Directory that is connecting Meditation Teachers and Instructors with people in their local communities wanting to learn how to meditate, join a meditation group or browse for meditation products.
http://www.meditationdirectories.com is an easy to use Meditation Directory where meditation teachers create a profile with contact details, classes, workshops and groups connecting back to their own personal websites. It is also allows people wanting to learn how to meditate to search for meditation by type of meditation and by location, connecting both instructor and learner.
Meditation Directories is user friendly featuring blog posts from Meditation experts around the globe, an interactive live forum where you can post questions and comments in regards to meditation or like topics as well as podcast that feature that lasts meditation techniques for people wanting to learn to meditate in the comfort of their own homes.
To search for or advertise your business be sure to visit http://www.meditationdirectories.com.