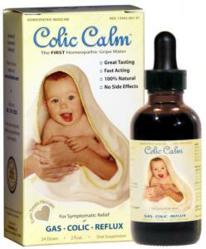 LONG BEACH, California (PRWEB) June 21, 2013
TJL Enterprises, maker of Colic Calm and Tummy Calm, was part of La Leche League of Southern California/Nevada Area Conference. Held May 24-26 at the Newport Beach Marriott Hotel and Spa, the La Leche League brought together experts and mothers to discuss the important topic of breastfeeding.
"We always enjoy exhibiting at La Leche League conferences," said Jacqueline Lawrence, President, TJL Enterprises Inc. "We love connecting personally with the parents and health care professionals who attend, and hope to introduce our homeopathic products to people who may not be familiar."
Nationwide, the La Leche League operates with the goal of providing information and promoting communication on the topic of breastfeeding. Specializing in research and education on the topic, the La Leche League reaches out to mothers all over the world. The Southern California/Nevada-area chapter hosts conferences and meetings to promote information sharing and to provide support.
The 2013 conference brought together professionals for more than 50 sessions on parenting subjects. Sessions go beyond the topic of breastfeeding to cover issues like discipline, childbirth, and communication among family members. More than 20 speakers presented information, including La Leche League founder Marian Tompson.
At the conference, TJL Enterprises highlighted the benefits of its infant-friendly solution, Colic Calm. The popular natural solution for infant colic symptoms, Colic Calm tastes great and works immediately, allowing it to be administered only when symptoms appear.
As attendees of the La Leche League Conference learned, colic is a common problem in infants, whose digestive systems are still developing. Colic symptoms are often difficult to recognize in newborns and infants, who are unable to communicate what they're experiencing. Crying is one of the foremost symptoms, but crying is common in babies. Colic Calm often describes additional symptoms to parents, advising them to pay particular attention to when such symptoms occur, especially in relation to mealtimes.
Bacterial imbalances and food allergies are just a couple of the reasons infants develop colic. Parents feel helpless to remedy their child's pain, trying everything to soothe their crying baby. Colic Calm Gripe Water works by treating the symptoms. Colic Calm contains peppermint to aid digestion and relieve gas, lemon balm for gas relief and pain relief, and chamomile and fennel to help soothe and calm infants suffering from colic.
Sold in drugstores across the country, Colic Calm is a hit with parents nationwide. TJL Enterprises believes Colic Calm and its counterpart, Tummy Calm, are essentials for every family's medicine cabinet. Having these products on hand lets you treat problems as they occur, providing quick relief to your little ones.
TJL Enterprises is proud to be a part of the La Leche League of Southern California/Southern Nevada conference. To learn more about the conference, visit http://www.lalecheleaguescnv.org.