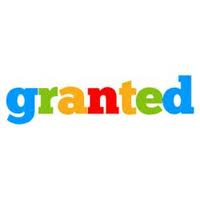 Granted.com listed over 90,000 openings for home health care jobs, and nearly 14,000 caregiver openings.
Pasadena, CA (PRWEB) June 13, 2013
According to the Bureau of Labor Statistics, demand for home-based medical care is rising, with employers hiring 7,000 in-home health professionals last month. The growth in home-based health care employment reflected current employment trends on Granted.com.
While overall health care employment is expected to increase over the next decade, one trend that the nation is seeing is an increase in home-based health services. Many older Americans need round-the-clock-care for serious or chronic illnesses; others are still mobile and relatively healthy, but require the assistance of a nurse or caregiver. Hiring has picked up for home-based health care, with employers adding 7,000 jobs in the sector last month, according to the recent Bureau of Labor Statistics report.
Assisted living services are becoming an alternative option for the millions of older Americans who may require long-term health care, but do not wish to move into a nursing home. While the cost of a round-the-clock or even a part-time nurse is still incredibly expensive, many senior citizens prefer receiving medical care in the comfort of their home. In-home care is also used by disabled individuals, or those who suffer from chronic illnesses.
The country's aging baby boomer generation is putting increasing pressure on an already strained health care system. As provisions of the Patient Protection and Affordable Care Act continue to be implemented, overburdened hospitals and medical clinics are struggling to handle the increase in patients who can now receive medical care.
Demand is expected to only increase for in-home health care. Home health care has become an option for those who may not require 24/7 assistance, but have difficulty traveling or getting to their doctor's appointments. This includes individuals who do not have a car or are physically unable to leave their home. In these instances, a health professional who can visit the patient at his or her home can make all the difference. Many government-backed facilities, funded by Medicare, are popping up all across the country.
More employers are recognizing the importance of having enough home-based health workers on staff. Hiring in the home-based health sector rose in May, based on BLS numbers. On Granted.com, a leading job site, health care hiring followed similar trends. There were over 90,000 openings for home health care jobs, and nearly 14,000 caregiver openings available at the time that this release was written.
About Granted
Granted.com is a job search site based in Pasadena, CA. It is a part of the Employment Research Institute and owned by A. Harrison Barnes.