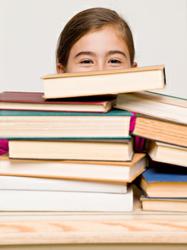 Find affordable textbooks online.
Philadelphia, PA (PRWEB) June 13, 2013
Books have always been a reliable and comforting companion for individuals across every age group. However, when it comes to college, books can suddenly appear to be an obstacle to one's education instead of a friend. There's a reason for this evident "obstacle." It boils down to a single word: cost. Plain and simple, the purchase of a single college textbook can set even the most frugal student back $50, or $100 – or even more. OKTextBook.com provides a solution by creating the option of college textbooks being available online.
The information on the CollegeData.com website (which tracks such things) reports that the average cost for one year's worth of books (for the 2012-2013 school year) was estimated at approximately $1,200 if one was attending a public institution to upwards of $1,244 for those attending private schools.
According to the folks at OKTextbook.com, it is unnecessary to spend that kind of money when an alternative is available. They assert that the sale of textbooks through the campus bookstores often provides a hefty income stream for the school – and even occasionally for professors who write books that become required reading for their classes.
"There is an easier way for students to obtain their books," states one OKTextbook.com representative, "and that is to buy, or even rent their textbooks online." As is indicated on the company's website, there are other textbook options for students, depending on the title. For example, the representative continues, "Don't forget about books on Kindle or other electronic readers," cautioning that not every title will be available in electronic form.
For far less than students are paying through their college bookstores, OKtextbook.com states that they can provide textbooks on virtually every subject and discipline such as science and lab books, literature, history, non-fiction, math, foreign language, and more for a fraction of the cost.
What is helpful to the staff at the website is to have the ISBN number of the book handy. As an added bonus, the site offers useful advice for students on a budget, including ways in which a student can locate the required reading without buying an entire textbook (depending on the subject matter).
For more information about the company, how their system works, and how it can potentially save you money on your own textbooks, simply log on to OKTextbook.com and contact a representative if you have any questions.