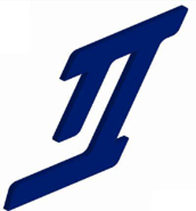 (PRWEB) June 13, 2013
Trifecta Industries Inc. ithrough a business initiative that is being managed by the Assisted Acquisition Arm of the Federal Prison Industry (FPI) has been awarded a Single Award Task Order Contract (SATOC) to provide energy services to assist the agency with meeting the requirements for Executive Order 13234, 13514 and various energy act renewable energy requirements at facilities in 13 locations across 9 states for a valued at $150M.
Trifecta has been tasked to identify renewable energy sources and options to improve the energy efficiency of government building complexes. The proposed renewable energy sources may include solar, wind turbine, waste to energy technology, cogeneration or other suitable sources.
The goal for the SATOC is for the facilities to be become net-zero energy buildings, which means the renewable energy measures will produce as much or more electricity than the structures consumes from the grid. Trifecta will conduct thorough assessments and analyze the energy consumption data for each location during the initial phases in order to properly identify all of the measures that can be utilized in order to achieve the Net Zero goal. A long term Energy Services Agreement (ESA) will be implemented ensuring a revenue neutral project for the government. By structuring this project as an energy service agreement, Trifecta requires no upfront capital from the government and is able to provide power at a fixed cost that is less than projected energy market rates.
"The is a tremendous step for the US Government to set the example with regard to meeting the environmental responsibilities of grossly reducing its carbon footprint and becoming energy efficient", said Jon Dewald, the Director of Business Development and part owner for Trifecta. "Our goal and end state is to be able to reduce the this agencies electricity use by more than half through multiple energy conservation measures to include efficient interior and exterior lighting upgrades, smart building integration, HVAC upgrades, window exchanges, and cogeneration. With the addition of the solar power, the facilities will be able to generate a surplus of kilowatt-hours of electricity that will benefit the large footprint that exists. This business initiative will reinforce that net-zero energy use is not only achievable but affordable for all agencies that have a large or small real estate footprint."
Trifecta has teamed with other firms to provide these services to the government. These firms have shown great support to a SDVOSB during the development of this program. Team members will provide assessment and implementation services in support of Trifecta on the SATOC. Trifecta is currently in talks with several major financing entities locking up what could be the largest SDVOSB energy contract in history. Any Federal Government agencies or commercial customers interested in in energy conservation measures, to include solar, cogeneration, and Waste to Energy installations of any size may contact Trifecta Industries at info(at)trifectaind(dot)com.
About Trifecta Industries Inc.
Trifecta is a Service Disabled Veteran Owned Small Business (SDVOSB) Energy Services Company. Trifecta's corporate board is represented entirely by veterans of the United States Armed Forces who have served in Operation Iraqi Freedom and Enduring Freedom. Trifecta Industries is a leader in the SDVOSB community in Energy Conservation Measures and Implementation. Trifecta provides energy-saving, industrial services and sustainable energy products and services for a wide range of energy users including large commercial, institutions, industrial facilities and the government to learn more please visit us at http://www.trifectaindustries.com