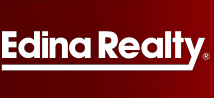 I encourage all buyers and sellers to explore the resources I've made available
East Bethel, MN (PRWEB) June 14, 2013
A charming split-level home was recently sold by Edina Realty's Kris Lindahl, an experienced East Bethel homes for sale agent. The home features two bedrooms, one bathroom, a three-car garage, over 1100 square feet of living space, and a large .44 acres of land. Built in 2004 at 1024 243rd Avenue NE, this one sold for $162,900. "Both the buyers and sellers were very happy about this property," Lindahl said, and continued, "It's important that both parties are on the same page and East Bethel is a great place to find good value in a home."
The home also features an open floor living plan that makes the living room and kitchen look and feel enormous. "The space in this home was well thought out," Lindahl said, and continued, "Every square foot feels like it's double the size." The backyard features a scenic woods and the front yard is tastefully landscaped along with a large entryway.
Lindahl's combination of technological expertise, advanced market knowledge, and an unrivaled dedication to client service has made him one of the most sought out agents in the state. "I use the internet and my knowledge of the market to give both buyers and sellers a long list of reliable resources," Lindahl said. The experienced East Bethel agent has created websites like the Minnesota Equity Calculator, the Minnesota Short Sale Calculator, and the Minnesota Buyer Search website. "I encourage all buyers and sellers to explore the resources I've made available," Lindahl said.
For more information call Kris and his team at (763) 280-8498 or visit the Minnesota Buyer Search website to start your customized homes search today.