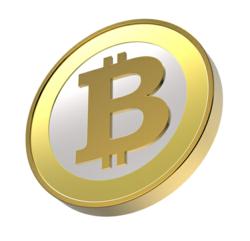 The portal thoroughly updates the bitcoin enthusiasts with the detailed insight of everything happening in and out of the bitcoin market
London, UK (PRWEB) June 18, 2013
Bitcoin is the most talked about currency as of now. Thus, ForexMinute.com strongly focuses on providing its visitors with regular bitcoin news updates, discussing the very latest events happening around the virtual currency's market.
The portal thoroughly updates the bitcoin enthusiasts with the detailed insight of everything happening in and out of the bitcoin market. It also makes sure that every news byte that has been put on its webpages is 100% authentic and contains no fallacy.
Speaking of it genuinely, a spokesperson of ForexMinute.com states, "Our news sources are placed at the very center of the market and delivers us with the most accurate information on Bitcoins, forex, commodities, stocks and every kind of financial news. You can easily trust us to receive the most current and authentic news. We are especially known for our genuineness."
The words of the ForexMinute's spokesperson get instantly proved with the range of services they offer to their visitors. Prior to introducing a brand new BITCOIN section, the portal has already been delivering the most accurate information on various sectors of finance, and has been able to pull off a nice response from its visitors.
Originally launched to promote forex education among novice traders and investors, ForexMinute's popularity is based on their dedication to keep its visitors updatedwith every important financial event and beneficial financial resource, respectively.
About ForexMinute:
ForexMinute is the world's leading Forex news website, providing investors all the required tools to become a top class Forex trader. The ForexMinute.com team offers global investors an array of resources, including financial news by the minute, fundamental analysis, technical analysis, Forextools and much more. The aim of ForexMinute is to provide investors the leading Forex education tools, so they can visit their leading Forex portal whenever it suits them.
For more information, visit http://www.forexminute.com or call +1 800 758 5780
You can have the ForexMinute newsletter delivered to you each trading day. Simply sign up today. You will be kept up to date on the latest market action. It is free and simple -http://www.forexminute.com/newsletter.