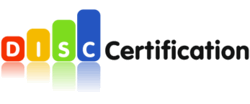 (PRWEB UK) 17 June 2013
Management training specialists, MTD Training have just launched a new range of DISC Certification training courses, specifically designed for professional development trainers, HR professionals and managers of all levels.
MTD's new range of courses includes open courses run at various locations around the county and in-house training programmes delivered at your chosen location. The DISC Certification programme has been designed for those wanting to become a licensed DISC practitioner or for anyone who would like to be able to provide feedback using the DISC model.
DISC is a form of behavioural profiling which enables users to define unique behaviours of their employees, compare their natural to their adaptive style of behaviour in the workplace and provides a guideline for how all parties involved should leverage this be-haviour for optimum success.
Previously, DISC profiling was conducted manually and reported on paper which became a very long-winded and difficult process. MTD's DISC training is scored and reported quickly and effectively through online DISC assessments – removing the issues with traditional behavioural profiling systems.
MTD have partnered with TTI Success Insights UK to develop and run these new courses and assessments. TTI Success Insights UK have been delivering DISC training and DISC certification to internal HR, Learning & Development professionals, trainers and consult-ants for over 15 years, and are the UK Master Distributor for the TTI Success Insights profiling tool.
If you are interested in becoming DISC certified then you can now download a free sample DISC report here: http://www.disccertification.co.uk
This report will give you a deeper insight into how DISC profiling works and how it is re-ported.
For more information on MTD's new DISC Certification Programme, please visit: http://www.disccertification.co.uk/certification