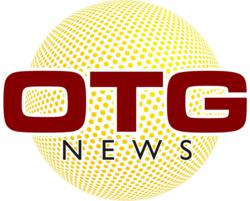 Unlike antibiotic pharmaceuticals, drug resistance does not build up when using herbs because the herbs are such complex compounds.
Thomson, IL (PRWEB) June 13, 2013
As alternative medicines and therapies such as acupuncture, chiropractics, and aromatherapy gain in popularity, there has never been a better time to learn about herbal medications. A new article on Off The Grid News, How To Relieve Pain Naturally, details several common herbal remedies, their uses, and how to make them in proper doses.
Many know that the active ingredient in aspirin occurs naturally in willow bark and meadowsweet, but the author of this article, Patricia Bratianu, RN PhD RH-AHG, explains that "like many other herbs, these two have safety mechanisms built right in. Many people cannot tolerate aspirin due to stomach irritation, but unlike aspirin, willow and meadowsweet are not irritating to the stomach." The article continues with a recipe to make natural pain relief capsules right at home. Bratianu helpfully describes the benefits provided by all of the ingredients, not just the aspirin-like meadowsweet. The equipment to make capsules is inexpensive and available at most herb shops and natural food stores, as well as online, and the herbs may be ground in a coffee grinder.
The article also includes several alternatives to traditional antibiotics. As the FDA states that antibiotic-resistance continues to be "a major public health threat" (http://www.fda.gov/ForConsumers/ConsumerUpdates/ucm349953.htm), such herbal alternatives become more and more appealing. As Bratianu explains, "Unlike antibiotic pharmaceuticals, drug resistance does not build up when using herbs because the herbs are such complex compounds." She notes that garlic is a powerful natural antibiotic and can be taken lightly cooked or raw, and even pressed directly to an open wound, although this will sting. The article also provides another recipe to make an antibiotic that may be taken in capsule form.
Bratianu further suggests creating an herbal first aid kit that also includes such things as allergies and family medical history and offers other herbal solutions such as a catnip bath for feverish children and making herbal teas into popsicles for children with sore throats.
While herbal medicine should be treated with respect as it is still made up of powerful compounds, many see it as preferable to pharmaceuticals because "Many international studies have shown that plants are capable of treating disease and improving health, often without any significant side effects" (http://www.betterhealth.vic.gov.au/bhcv2/bhcarticles.nsf/pages/Herbal_medicine). Such benefits as these make herbal remedies a compelling alternative and How To Relieve Pain Naturally makes switching to herbs easy and practical.
Off The Grid News is an independent organization devoted to providing practical information about living today and in light of the future. The news team looks for the truth beneath the facts of the top news stories and how they will affect your life.