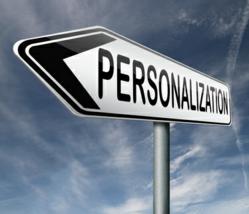 Belatrix Software's expertise in Adobe Experience Manager (CQ) is a powerful tool for companies wanting to gain an edge in marketing their products to customers.
Boston, MA (PRWEB) June 14, 2013
Belatrix Software, the global software product design and development services firm, announced that it has expanded its expertise to include Adobe Experience Manager (previously known as Adobe CQ). Business aligned Marketers constantly seek new methods and technology tools to strengthen their customers' experience. Adobe's Experience Manager is a content management system that enables marketers "to attract new audiences, deliver targeted content, and optimize multichannel outreach for increased click-throughs, conversions and revenue" (source: Adobe). Partnering with XumaK, an authorized training partner of Adobe, Belatrix Software recently launched an extensive training series for its software engineers. Belatrix Software uses Agile software development to help its clients deliver rich customer experiences. The firm is already delivering Adobe Experience Manager services to its clients and now is promoting the capability more broadly.
Adobe Experience Manager allows multichannel markets to deliver personalized experiences to the visitor, based on specific data and intelligence about that visitor. The outcome is that the visitor receives highly relevant product information. Companies engage in a smarter way, and refine that over time to sell and upsell their customers. Adobe Experience Manager offers drag-and-drop page composition from a rich library of web components, integration to realtime A/B and multivariate tests, schedule content delivery and advanced tools for campaigns, global and regional campaign and banner management, as well as multi-lingual productivity tools.
"Belatrix Software's expertise in Adobe Experience Manager (CQ) is a powerful tool for companies to gain an edge in marketing their products to customers. Offering this expertise, allows us to partner with clients in driving their product and business goals, ultimately to outcompete the competition and win revenue," said Ariel Seoane, Vice President of Professional Services at Belatrix Software.
About Belatrix Software.
Belatrix Software helps clients achieve the full impact of their R&D capabilities. Belatrix develops high quality, innovative software, QA and testing that enables clients to generate best-in-class, revenue producing software products, decrease time to market, and gain competitive edge. The company's mission is to be a passionate global partner delivering software innovation to enhance client's aspirations. Belatrix's clients include both established Fortune level and emerging, venture backed firms. A rising brand in Nearshore Agile outsourced software development, Belatrix Software has relationships with Adobe, SirrusFM, mFoundary, and Chatham Financial. Belatrix is headquartered in Mendoza, Argentina with offices in Boston, Naples, Mendoza, and Lima. For more information, please call 617-608-1413 or visit http://belatrixsf.com.