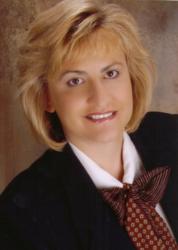 Appleton, Wisconsin (PRWEB) June 14, 2013
Anne Ertel-Sawasky has joined VR Lakes Business Group, Inc., the #1 VR Business Brokerage Firm in the World, as a Senior Vice President. Ms. Ertel-Sawasky has over 8 years' experience assisting business owners to acquire, merge and sell small to middle market privately-owned businesses. She is also a corporate and commercial real estate attorney, who founded Sawasky Law LLC in 1997 and previously had worked as corporate counsel at Thrivent Financial for Lutherans in Appleton, Wisconsin.
VR Lakes Business Group, Inc. specializes in the transfer of privately held businesses in $500,000 to $20 million range. The VR Network of Business Intermediaries currently numbers over 300, was founded in 1979 and has offices both domestically and internationally. VR has sold more businesses in the world than anyone.
"We are excited that Anne has joined VR. Her combination of brokerage and high level transactional legal experience will provide VR clients in northeastern and central Wisconsin with highly professional, experienced brokerage services to provide the best quality representation and work more effectively with business owners, buyers, attorneys, accountants and other providers. Anne's experience as an attorney and broker representing clients in multi-million dollar transactions increases our expertise in middle market and large mergers and acquisition transactions," Tim Bullard, CEO of VR Lakes Business Group, Inc., stated.
VR Lakes Business Group, Inc. was ranked #1 in the world in the VR network and has successfully completed several middle market and large M&A business transactions. Please contact Anne directly at anne(at)vrbizlakes(dot)com or 262.347.2083.