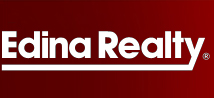 I want homeowners to have access to the same information that I do.
New Hope, MN (PRWEB) June 14, 2013
As short sale transactions become more popular and more accepted by banks Kris Lindahl of Edina Realty, the #1 New Hope short sale expert, has released a new website for New Hope homeowners to use when considering the short sale process. "I want homeowners to have access to the same information that I do," Lindahl said, and continued, "It's important to have a well-informed public to create a healthy, trustworthy real estate market." The Minnesota Short Sale Calculator website holds all of the information homeowners need to be confident in their decisions.
The website allows homeowners to enter a few pieces of information and receive a real-time email that includes an estimated value on their home. The website also provides update information on tax consequences and credit implications involved in the process and a video series that aims to answer frequently asked short sale questions. "Homeowners have access to all of this information without having to sign a contract or give away any private information," Lindahl said.
Lindahl's coveted approach to real estate that combines technological expertise, vast market knowledge, and dedication to client service has made him one of the most sought-out agents in the nation. His peers refer to him as an 'Internet Marketing Specialist' because "when I'm your agent your listing will be seen by more buyers than with any other agent, and as a buyer you'll see homes before any other buyers do," Lindahl said.
For more information call Kris and his team at (763) 280-8498 or visit the Minnesota Short Sale Calculator website to get an estimated value on your home and updated information today.